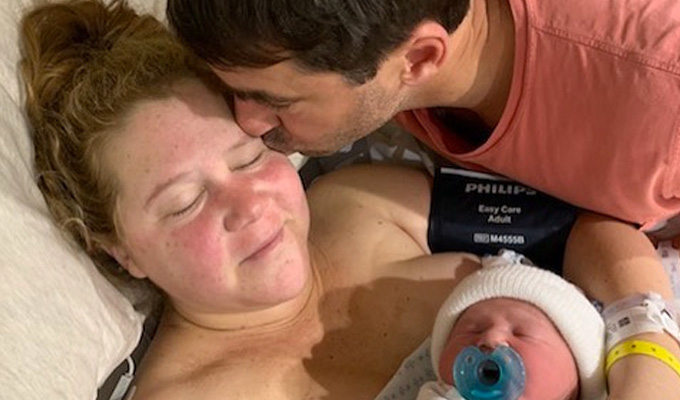 Amy Schumer to make pregnancy documentary
Amy Schumer is making an 'unfiltered' documentary about her rough pregnancy.
The film has the working title Expecting Amy and will be released on the forthcoming HBO Max streaming service.
It will cover how she juggled touring with her pregnancy, during which she suffered severe morning sickness and was even hospitalised.
Schumer – whose baby boy was born in May – said: 'Women are warriors, every one of us. And I hope sharing my story brings more awareness to the challenges of pregnancy and childbirth.'
Sarah Aubrey, head of original content at the new platform, said: 'Amy Schumer is an inspiration and this project is such an honest look at her experience being on the road while preparing for her special.
'Her willingness to showcase her immense vulnerability, during the most challenging time in her life, is both empowering and hilarious.
HBO Max will launch in the spring.
Published: 21 Oct 2019
What do you think?