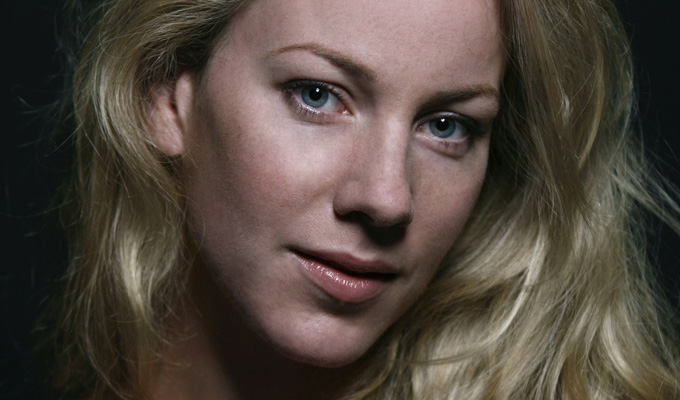 New play from Cuckoo co-creator Robin French
The casting has been announced for the world premiere of Crooked Dances, a new play by Cuckoo co-creator Robin French.
The Royal Shakespeare Company production will run from Thursday June 20 to Saturday July 13 in the studio theatre at The Other Place in Stratford-upon-Avon.
The play revolves around journalist Katy Porlock , who is desperate for her big break, and an interview in Paris with world-famous concert pianist Silvia de Zingaro looks like just her chance.
But the odds are against her. After a disastrous interview, Katy feels certain there's a bigger story than meets the eye and starts looking for clues in Silvia's collection of mystical books and apparent fixation with composer Erik Satie.
Wallander star Jeany Spark, pictured, will play Katy and Ruth Lass will play Silvia – both making their RSC debut. While Ben Onwukwe returns to the company to play Denis Zann, Silvia's manager and Olly Mott plays photographer Nick Sobers.
French – who co-wrote the Greg Davies BBC Three comedy with Kieron Quirke – said: 'The first inspiration for the play came. I was on a train, listening to a playlist on Spotify. When I heard Erik Satie's Crooked Dances for the first time, I felt a strong intuition that that was where the treasure was buried.
'The play that evolved melds my fascination with Satie's music with the preoccupations of our 21st Century digital society.'
Director Elizabeth Freestone added: 'From reading the first few lines in Robin's play, I was hooked. He creates a funny, vivid and spell-binding atmosphere as the extraordinary story of Silvia's life unfolds.
'Nothing you are told is quite as straightforward as it seems, and nothing you see is quite what you expect.
'It's a fantastic challenge to realise the ideas and images Robin is exploring – the power of music, the nature of time, the fragility of real human connection.'
Published: 25 Apr 2019
Recent Other News
What do you think?