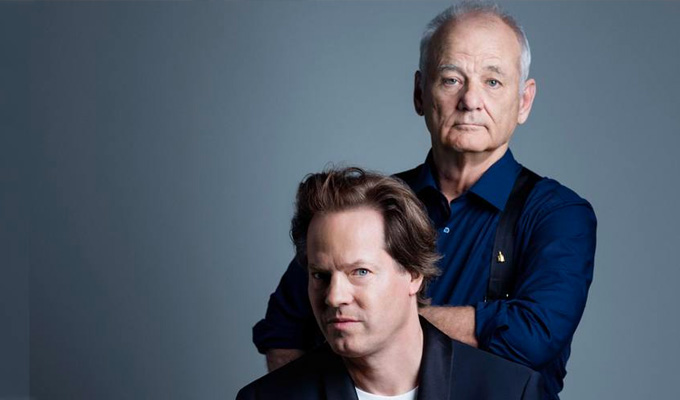 Bill Murray to play the UK
Bill Murray is to play two UK dates with cellist Jan Vogler.
The show combines readings from American literature with classical music.
The comic actor and the musician met during their travels and became friends. And last year they decided to collaborate on a programme that 'showcases the core of the American values in literature [and] communicates the bridges artists have built between America and Europe'.
The likes of Mark Twain, Ernest Hemingway, Walt Whitman, Leonard Bernstein and George Gershwin feature in the New Worlds show.
Now they will be bringing it to the Royal Festival Hall on London's South Bank on June 4 and Edinburgh's Festival Theatre on June 18.
Here is a trailer:
Published: 26 Mar 2018
What do you think?