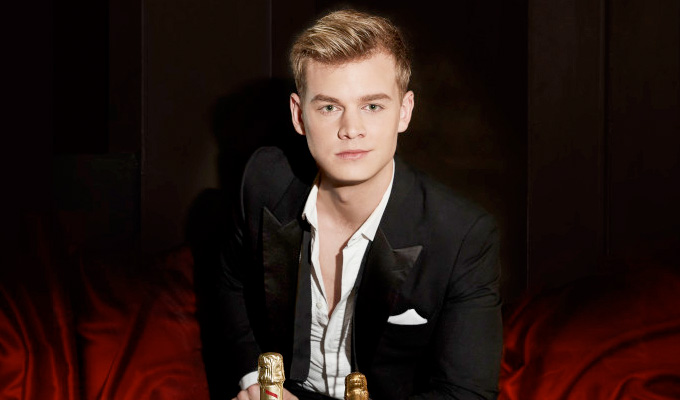 Joel Creasey to host Take Me Out Australia
Comedian Joel Creasey is to host the Australian version of dating show Take Me Out.
The format actually originated down under as Taken Out, where it ran for six months in 2008.
It has since been remade in 30 countries, as well as Britain, ith Paddy McGuinness at the helm.
Creasey, 27, said: 'Across the world, Take Me Out is just so much ridiculous fun; a hilarious and wild ride.
'Take Me Out is like a front row seat to the awkward moment when a guy walks up to a woman at a bar. Pass me the popcorn… and something alcoholic, waiter!
'I've had my fair share of bad dates, and I know how important it is to kick it off right… on national TV, in front of a live crowd! I can't wait to help Australians strike that match and let the love in on Take Me Out.'
The show will air on the Seven network.
Creasey came to the Edinburgh Fringe in 2015 with his show The Hurricane. Below is a clip of Creasey's stand-up at last year's Melbourne International Comedy Festival, and click here for our review of his 2016 show.
Published: 15 Mar 2018
What do you think?