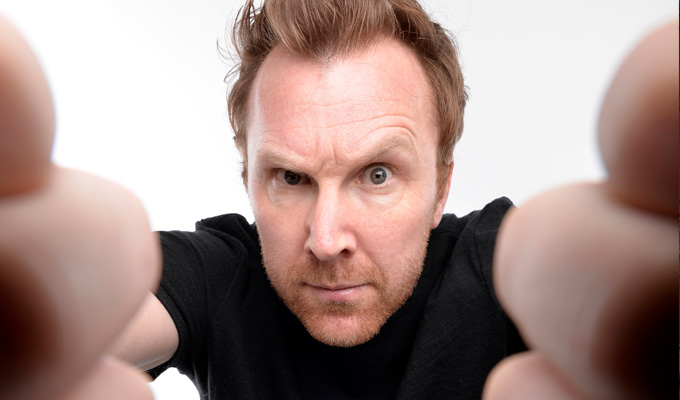 Leicester fest announces showcase line-ups
Leicester's Comedy Festival has announced the line-ups for all its showcases of emerging comedians.
The Leicester Mercury Comedian of the Year competition has taken place each February since 1995 and past winners have included Johnny Vegas, Josh Widdicombe and Romesh Ranganathan.
This year's finalists, nominated by promoters across the UK, are: Simon Lomas, Radu Isac, Martin Wratten, Helen Bauer, Catherine Bohart, Rosie Jones, Patrick Spicer and Jack Gleadow

The final takes place on February 24 at The Y Theatre.
The UK Pun Championships, now in its fifth year, will take place at at De Montfort Hall and be hosted by Jason Byrne. The competitors are: Colin Leggo, Iain MacDonald, El Baldiniho, Samantha Baines, Julian Lee, Tim Andrews, Adele Cliff and Robert Thomas
Circuit Breakers was launched in the summer with a crowd funding campaign asking people to pledge money to support new comedians. Showcases on February 16 and 17 at Peter Pizzeria gives platforms for comics who otherwise wouldn't perform at the festival.
They will be Akin Omobitan, Kathryn Mather, Liam Bannigan, Regan MacNeil, Sian Davies and Stephen Harper
The Silver Stand Up Competition for acts aged over 55 will be hosted by Barbara Nice, again at Peter Pizzeria, on February 22.
The comedians in this are: Nik Hill, Bruce Sidlo, Sally Firth, Sandra Hale, Jac Bevan, Debra Heighton, The Geri-Raptric, Fred Ferenczi
Kevin Hudson , Baldy, Sha Wylie, John Butler, Christine, Lois Bromfield, Bakshi Shemar and Pat O'Connor
Festival director Geoff Rowe, said: 'Leicester Comedy Festival has always been a place where new and emerging acts develop their material and shows in front of hugely comedy savvy audiences. Comedians also find the festival is a great place to get good publicity, get reviews for their shows, increase their social media following, have the potential to get "spotted" by the industry and also maybe win an award.
'We're hugely proud of our commitment to new talent and our competitions, and Circuit Breakers showcase, will hopefully continue to provide a helping hand to comedians.'
The festival runs from February 7 to 25 and features 613 comedians performing 836 events across 69 venues.
Published: 20 Dec 2017
Recent Other News
What do you think?