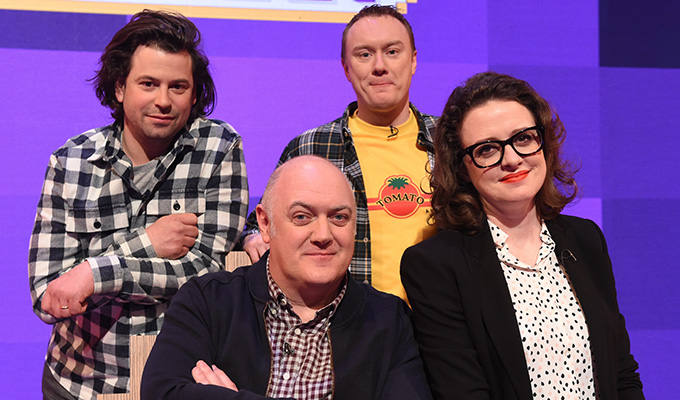 Go 8-Bit team unite for live show
The full cast of Dara O'Briain's Go 8 Bit are to perform their first live gig together
And, of course, it's based around video games.
O'Briain is to be a guest at team captain at Steve McNeil's WiFi Wars Christmas Bash along with rival team captain Sam Pamphilon and the Dave show's resident gaming expert, Ellie Gibson.
The live show enables entire audience to take part in a series of video games and quizzes via their phones. Last year, the show broke the Guinness World Record for 'most people to play a single game of Pong'.
The Go 8 Bit team are performing next Wednesday, December 20, at the second of two consecutive nights of WiFi Wars being staged at London's prestigious Royal Institution. On the first night Pamphilon will be competing against comedian Bec Hill.
They say the last time someone did two consecutive nights at the Royal Institution was pioneering electrical engineer Nikola Tesla in 1892.
The gigs are raising money for The Royal Institution, the Miscarriage Association and the Alzheimer's Society, and tickets are available here.
McNeil and Pamphilon created Go 8 Bit, originally as a live show before it was picked up by TV>
Published: 15 Dec 2017
What do you think?