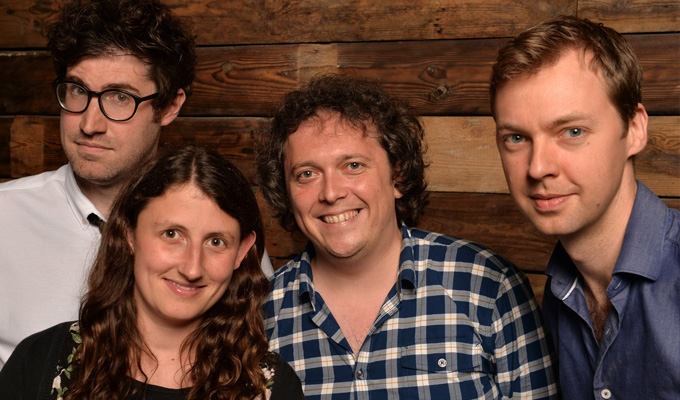 No Such Thing As A Fish team extend tour
The QI researchers behind the No Such Thing As A Fish podcast have added nine new dates to their forthcoming tour.
The team will now play Brighton, Bristol, Leeds, Edinburgh, Glasgow, Reading, Belfast:, Dublin and Liverpool next March in addition to date already announced this autumn.
Co-host Dan Schreiber said: 'This is massively exciting for us. We started as four dorks sitting around a single microphone trying to make each other laugh.
'Things have changed a bit since we started – we now have four microphones – but it's a thrill to know there are hundreds of thousands of other people who love the same wild and hilarious facts that we do.'
No Such Thing As A Fish – which also features James Harkin, Anna Ptaszynski and Andrew Hunter Murray – has run for 150 episodes and been adapted for BBC Two into two series of No Such Thing As The News.
Each tour show will involve the recording of a new episode well as a first half featuring the most astonishing facts the team have found from the year's news. All the dates are here.
Published: 25 Sep 2017
Recent Other News
What do you think?