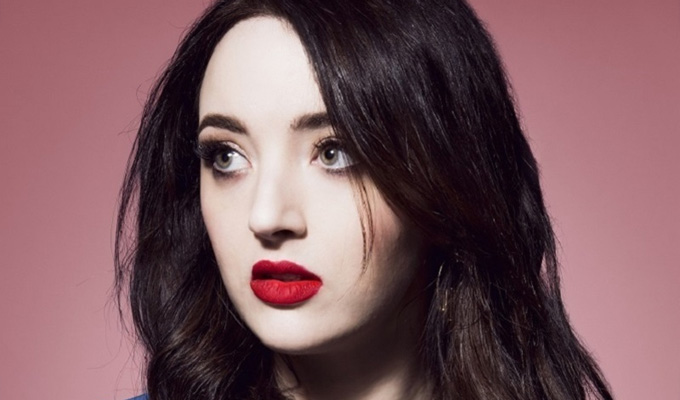 Fern Brady shortlisted for major book award
Fern Brady's memoirs have been nominated for the best non-fiction book of the last two years.
Strong Female Character revolves around how she was diagnosed with autism at 20, her difficulties growing up, and how she worked as a stripper before getting into comedy.
It has been shortlisted for the inaugural Nero Book Awards, a successor to the Costa Book Awards, which ended in 2022 after 50 years.
All the nominees in the non-fiction category are by female authors. The others are The Tidal Year by Freya Bromley, Undercurrent by Natasha Carthew and Hags by Victoria Smith.
Nominees in other categories are
CHILDREN'S FICTION AWARD SHORTLIST
Gwen and Art Are Not in Love by Lex Croucher
Bitterthorn by Kat Dunn
Wild Song by Candy Gourlay
The Swifts by Beth Lincoln, illustrated by Claire Powell
DEBUT FICTION AWARD SHORTLIST
The Five Sorrowful Mysteries of Andy Africa by Stephen Buoro
The New Life by Tom Crewe
Sunburn by Chloe Michelle Howarth
Close To Home by Michael Magee
FICTION AWARD SHORTLIST
Birnam Wood by Eleanor Catton
The Bee Sting by Paul Murray
Ordinary Human Failings by Megan Nolan
Fifteen Wild Decembers by Karen Powell
A winning title from each of the four categories will be announced on January 16 – each receiving £5,000 – and, of those, one book will be selected as the Nero Gold Prize winner, receiving an additional £30,000.
Awards director Amanda Johnson said: 'We have here an incredible range of books that will speak to a variety of different audiences, from books based on true stories to fantasies to explorations of self, place and landscape.
'Huge congratulations to all the shortlisted authors and their publishers. We hope that everyone will find a new favourite book on this list.'
To be eligible for the 2023 Nero Book Awards, books must have been first published between December 2022 and November 2023 by an author resident in the UK or Ireland
The news comes the day after Bob Mortimer won the Everyman Wodehouse Prize for Comic Fiction for his debut novel The Satsuma Complex.
» Read our five-star review of Strong Female Character here.
Thanks for reading. If you find Chortle's coverage of the comedy scene useful or interesting, please consider supporting us with a monthly or one-off ko-fi donation.
Any money you contribute will directly fund more reviews, interviews and features – the sort of in-depth coverage that is increasingly difficult to fund from ever-squeezed advertising income, but which we think the UK's vibrant comedy scene deserves.
Published: 21 Nov 2023