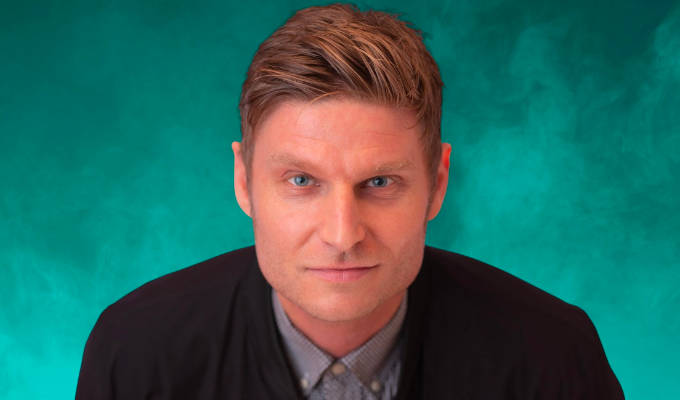 Scott Bennett scoops Midlands Comedy Award again
Nottinghamshire-based Scott Bennett was last night named best act at the Midlands Comedy Awards for the fourth time in a row, while Josh Pugh scooped the best live show accolade.
The awards, established in 2014, only took place online this year, and was a heavily male-dominated affair. Only two of the 19 comedians cited in any position were women: Tal Davies,joint fifth in the best act category, and Lin Smith, who was one of three comedians tying for fourth place in the new act category.
The Midlands Comedy Awards are open to anyone who lives in Cambridgeshire, Derbyshire, Herefordshire, Leicestershire, Lincolnshire, Nottinghamshire, Northamptonshire, Rutland, Shropshire, Staffordshire, Warwickshire, West Midlands or Worcestershire.
Here are the winners and runners-up:
BEST ACT:
Winner: Scott Bennett
Second: Eric Rushton
Third: Josh Pugh
Fourth: Benny Shakes
Joint fifth: Tal Davies and Masai Graham
BEST MC:
Winner: Tommy Tomski
Second: Jon Pearson
Third: Dave Longley
Joint fourth: Dave Flynn, Jason Neale, Adam Beardsmore and Anthony Williams
BEST NEW ACT:
Winner: Chris Yates
Second: Dan Lythe
Third: Kent Cameron
Joint fourth: Josh Reynolds, Lin Smith and Henry Michaels
BEST LIVE SHOW:
Winner: Josh Pugh
Second: Benny Shakes
Third: Scott Bennett
BEST COMEDY CLUB:
Winner: Glee Club
Second: Funhouse Comedy
Third: Fat Theo's
BEST SMALL CLUB:
Winner: The Holly Bush
Second: RockCentral
Third: Laffa Cake
Fourth: Arch Rivals
Fifth: Egan's Comedy
• An earlier version of this article incorrectly stated there was only one woman among the 19 named comics, where there was, in fact, two
Published: 12 Dec 2022