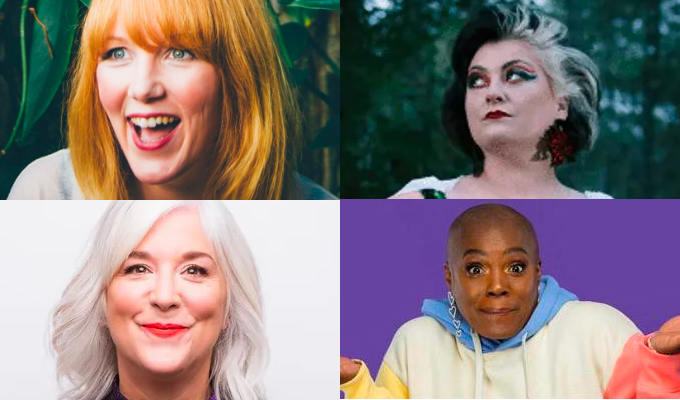 Not-so-Late 'n' Live
Edinburgh's notoriously rowdy Late'n'Live show will feature only female comperes this year.
And in a major change, the start time has been moved to 11.30pm, 90 minutes earlier than the slot it has traditionally. It will now be done by 1.30am, rather than 5am as in the past.
This year's hosts are Thanyia Moore, Kiri Pritchard-McLean, Jay Lafferty and Lou Conran.
Lafferty, said: 'I can't wait for the new-look Late'n'Live. This show's an institution and now that it's on earlier it opens the door for lots of new audiences to catch an unforgettable night out. It's fantastic to be included with such a kick-ass bunch of funny females hosting the show. Bring it on!'
And Conran added: 'It's a real privilege to be one of the four female hosts of iconic Late'n'Live this year. The line-ups are the dogs' doodahs, and with a slight twist on previous years, there's truly something for everyone. The bonus of an earlier start time means I can probably get a bag of chips on the way home. Win win!'
Late'n'Live was founded in 1986 and has witnessed some memorable appearances from the likes of Johnny Vegas, Bill Bailey, Daniel Kitson and Russell Brand, who taunted the crowd to throw classes at him. Other memorable moments include Adam Hills selling a flight to an audience member to go see Norway play in the World Cup and a crowd-surfing bike.
Gilded Balloon artistic director Karen Koren says: 'Moving it to an earlier time slot allows more people to see the best acts from across the Fringe have fun on a stage where anything can and does happen.'
Published: 4 Aug 2022
What do you think?