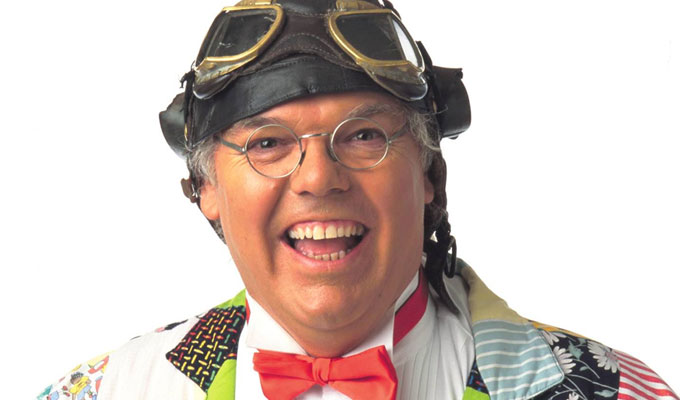 Backlash after Roy Chubby Brown banned again
Roy Chubby Brown is at the centre of a new 'culture wars' row after being banned from performing in Lancashire.
His official social media account complained that 'Cancellation/Snowflake/Woke culture wins again I'm afraid' after council chiefs pulled a gig.
They reacted in the wake of an online petition that drew fewer than 60 signatories – now a counter-petition demanding the controversial comic be allowed to play The Platform in Morecambe has attracted almost 3,000 names.
Daniel Armitage, who started the backlash petition, explained online: 'I getting sick of tired of people who dislike roychubby brown he a jokeist he does alot for charity if people don't like him then move on don't ruin it for other people roy is a caring person.'
Lancaster City Council said the offensive comic would no longer perform the planned show on August 19 after 'concerns raised by our community'.
Chief executive Mark Davies said: 'We understand that this decision will disappoint some people, but we are proud to be a fair, diverse and inclusive organisation and do not believe that Mr Brown's shows are compatible with these values'
Brown's tour manager Ritchie Hoyle said the move was 'ridiculous'.
Chubby has been cancelled by several venues in recent years, including a planned performance at Sheffield City Hall this January. Then more than 28,000 protesters signed an online petition to reverse the decision.
The head of Middlesbrough Town Hall in Brown's hometown previously resigned in protest after the mayor overturned her decision to ban him from the venue.
The petition against Brown appearing in Morecambe said allowing him to perform 'when many residents are from communities his humour denigrates is wholly unacceptable and morally bankrupt'.
'We are calling the council to ban the performance immediately, and ban any future performance We say no to racism, homophobia, and misogyny.'
Since the ban, the number of supporters signing this petition has risen slightly, standing at 77 at the time of writing.
Published: 7 Jul 2022
Recent News
What do you think?