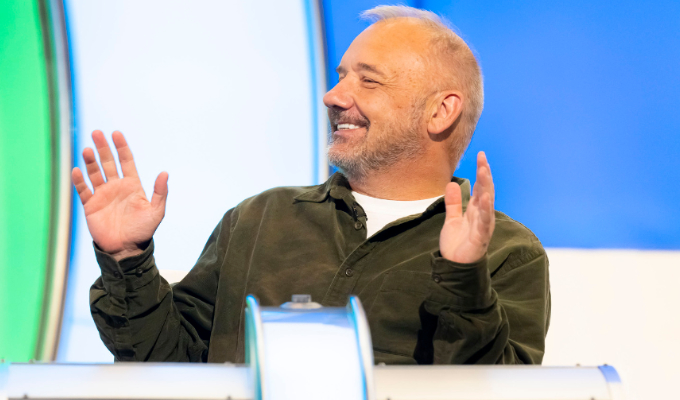 Bob Mortimer writes his first novel
Bob Mortimer has written his first novel, called The Satsuma Complex.
Drawing on the comedian's past as a solicitor, the book revolves around Gary, a 30-thirty-year-old legal assistant in London.
The plot is that he goes for a pint with a work acquaintance called Brendan. When Brendan leaves early, Gary meets a girl in the pub. He doesn't catch her name, but falls for her anyway. When she suddenly disappears without saying goodbye, all Gary has to remember her by is the book she was reading: The Satsuma Complex. But when Brendan goes missing, Gary needs to track down the girl he now calls Satsuma to get some answers.
So begins Gary's quest, through the estates and pie shops of South London, to finally bring some love and excitement into his unremarkable life.
Publishers Gallery call the book – which will be released on October 27 – 'a page-turning story with a cast of unforgettable characters'.
And Mortimer himself told trade website the Bookseller: 'I like the people in the book very much and wish them all the best for the future.'
Gallery's publishing director Holly Harris added: 'Bob is his own unique brand of genius, and The Satsuma Complex is a hilarious and original novel which will delight everyone who reads it. '
The company previously published Mortimer's memoir And Away… which Nielsen BookScan says sold 545,500 copies in paperback, worth for £5.5million. The hardback sold another 357,670 copies.
Order the Satsuma Complex here.
Published: 6 Jul 2022
Recent News
What do you think?