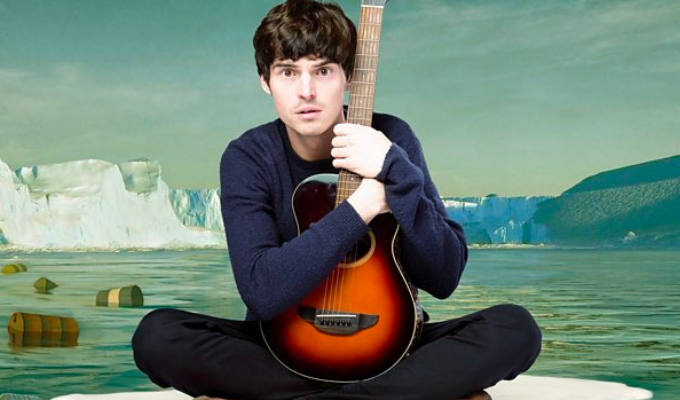 Radio 4 pilots environmental comedy series
Radio 4 is piloting a new comedy show based on environmental issues.
Carbon Lifeforms will be fronted by stand-up Jon Long, whose day job is in waste management. He will team up with scientist Tara Shine in a format that promises 'jokes, sketches, guests and music that (carbon) capture all things climate and environment'.
The pilot episode, to be recorded in front of a live audience in London next month, will focus on the environmental impact of food, and feature comedian Sikisa and food writer Jay Rayner as guests.
Long, who is performing a show called Still A Planet Killer at this year's Edinburgh Fringe, works as an education officer for the Western Riverside Waste Authority, which covers part of west and south London.
While Shine formerly advised the United Nations Framework Convention on Climate Change, and presented one of the 2020 Royal Institution Christmas Lectures.
The pilot of Carbon Lifeforms will be recorded at 7.30pm on Tuesday July 23 at Etcetera Theatre, Camden, and free tickets are available from Standing Room Only.
It follows the broadcast of Australian comedian Tom Ballard's half-hour special about climate change, Solastalgia, yesterday. Taped in Melbourne, it is believed to have been the first Radio 4 special recorded in Australia in 20 years.
• Rob Newman is also returning to Radio 4 with four episodes of Rob Newman On Air, promising to cover 'millions of years of Earth's history, from the Cambrian Explosion to Zoom psychotherapy, from Julius Caesar's traffic-calming measures to why Bono might be eaten by wild animals'. They are being recorded at Up The Creek comedy club in Greenwich, South London, on Wednesday July 20 and Tuesday July 26. Free tickets are available here.
Published: 27 Jun 2022
Recent News
What do you think?