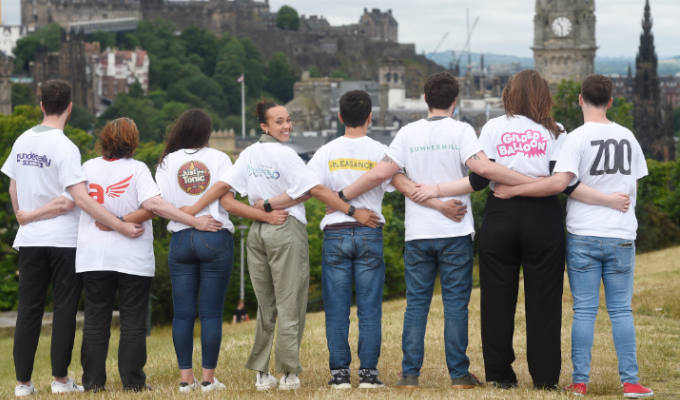 Just The Tonic joins Edinburgh's 'festival within a festival'
Just The Tonic is to rejoin the 'Big Four' Fringe venues as part of their festival-within-a-festival.
The operator has today announced it is joining Assembly Rooms, Pleasance, Underbelly and Gilded Balloon to be part of the edfest.com marketing drive that has now been expanded to include Dance Base, Summerhall and Zoo venues, too.
With its own brochure and ticketing platform, the Big Four consortium was formed amid some controversy in 2008 under the name Edinburgh Comedy Festival. At the time, the founder of the Stand, Tommy Sheppard, declined to join the project, calling it 'divisive'.
Just The Tonic joined the group for its second year, but left for the 2014 Fringe, when the venture dropped the Edinburgh Comedy Festival branding put continued to put out their joint programme.
Darrell Martin, who runs Just The Tonic, said that after two years of pandemic 'it is good to team up with other operators to help spread the word about all of our great shows.
'Although we are all part of the same amazing arts festival there is natural friendly rivalry. But these two years of trying to work through things for the good of the whole has made us more aware of how the Fringe ecosystem depends on all the working parts. Just the Tonic's hope is that it by being together we can help retain the whole.'
The new edfest.com website competes with the official edfringe.com box office and asks the publicto review shows and share with their friends.
A spokesman said: 'The new experience gives ticket buyers a more rounded view of what's on offer, replacing what word of mouth and poster clippings have done in the past.'
Speaking on behalf of the eight edfest.com operators, Jim Hollington of Dance Base added: 'We would like to encourage everyone from Fringe loyalists who turn up every year, to Edinburgh locals and first timers to visit edfest.com, book some spectacular shows.'
Just The Tonic previously announced that one of their venues, The Tron, will host only female stand-ups – including Nina Gilligan, Abigoliah Schamaun and Eryn Tett.
This year, it is running eight venues, with 19 spaces and more than 175 shows.
Published: 21 Jun 2022
What do you think?