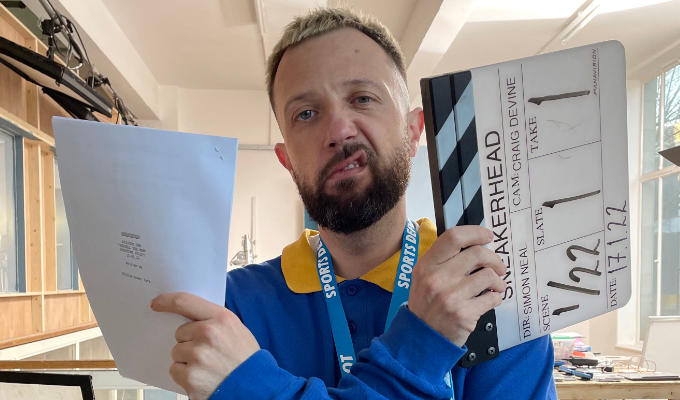 Dave orders sneaker store sitcom
People Just Do Nothing star Hugo Chegwin and TV chef and grime artist Big Zuu are to star in a new workplace sitcom for the Dave channel.
Sneakerhead will be set in a trainer store in Peterborough and producers say it will follow the 'hopeless, underpaid, demotivated but ultimately funny' working life of those who work there.
The cast also includes comedian Mark Silcox alongside Fran Mills, Alexa Davies Lucia Keskin – and marks the first television acting role for Big Zuu.
Chegwin, pictured, plays lead character Russell, who is only working at the Sports Depot branch because of his love of sneakers.
He said: 'So excited to be doing this show with some super talented people. I feel like a competition winner!'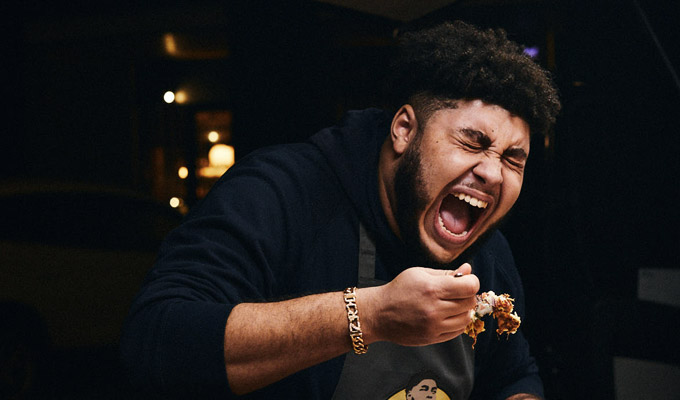 Zuu, above, added: 'I'm very gassed to be a part of Sneakerhead and to be working with Dave again. This is a first for me, venturing into acting, so I'm really excited to get started.'
The three half-hour episodes – which will air later this year – have been written by Gillian Roger Park, a Bafta Scotland new talent writer who previously worked on The Young Offenders and Avenue 5.
Sarah Asante, who commissioned the show for Dave, said: 'Sneakerhead shines a dim but funny light on the plight of the modern-day retail worker.
'Gillian has done a wonderful job bringing this world to life as we follow the relatable mistakes from this enterprising bunch of misfits as they navigate how to dream big with empty pockets and zero interest in the merch they're selling.
'Hugo is on excellent form as the laid back, unlucky in love, accidental manager and we are excited to present Big Zuu in his first network acting role as the ever hopeful, part-time entrepreneur and future millionaire, Mulenga.'
It is being made by Roughcut Television, who also made People Just Do Nothing.
Alex Smith, the company's head of scripted programmes, said: 'We said we'd never work with the Kurupt FM boys again but here we are teaming up with Hugo for a proper funny, super-modern look at the world of discount sporting goods. And we've added Big Zuu for extra chaos.
'A brilliant cast, proper laughs, cool trainers - what's not to love..?'
It is being directed by Simon Neal, whose credits include Chewing Gum, and will air later this year.
Coincidentally, Chegwin and his People Just Do Nothing co-stars just signed up to promote the sale of sneakers on eBay.
Published: 17 Jan 2022
What do you think?