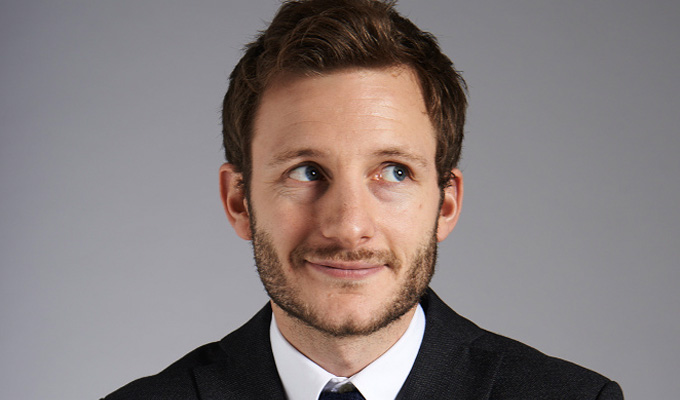 Are all comedians just trying to make their parents say: 'I love you?
Romesh Ranganathan, Tiff Stevenson, Jamali Maddix and Roisin Conaty are to open up about their relationships with their parents in a new podcast.
Getting My Dad To Say I Love You will be fronted by comedian Chris Martin, pictured, who is now based in Los Angeles.
He said: 'The idea for this new podcast came about when, over lockdown, I would Zoom with friends and we would inevitably end up discussing our relationships with our parents and whether we are only in the industry to make them proud and more importantly get them to say I love you.
'I realised my dad has never said "I love you" to me. My mum, at a push, has managed to say 'love ya' but ultimately we are a classic, British, middle-class family terrified to show any emotion. Turns out I wasn't the only one.
'There's something about being in "entertainment" for lack of a better word, that means we're desperately seeking validation from everyone else because we didn't get it from our families. It's a common thread that bonds us all.
'Whether a Shakespearean actor or a club comedian, the way we feel about our parents and the way they feel about us has impacted our lives immeasurably.'
Martin has previously co-hosted The Carl Donnelly and Chris Martin Comedy Podcast, which claims more than two million downloads, and the award-winning Babysitting Trevor, which also featured Trevor Crook
All episodes of Getting My Dad To Say I Love You will drop on December 14. Here is a trailer:
Published: 2 Dec 2021
What do you think?