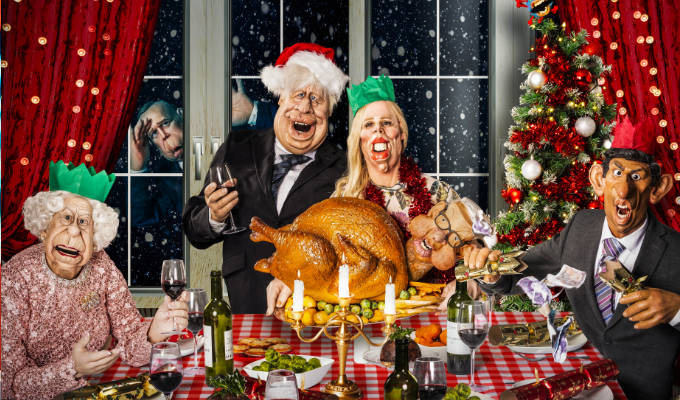 ITV to air Christmas Spitting Image special
A special episode of Spitting Image is to air on ITV this Christmas.
It will be the third time the series – which has been revived for the Britbox streaming service – has aired on terrestrial TV.
An episode in the run-up to the US Presidential elections in November 2020 attracted 4.4 million viewers, and another was aired for Halloween this year.
Producers Avalon promise a shocking Christmas surprise for Prince Andrew, an heroic Tom Cruise stepping up to save Christmas for Santa; Phoebe Waller-Bridge adding flair to the Queen's Christmas message; and Keir Starmer finally dealing with a Christmas lunch crisis as his (always law-abiding) vigilante alter-ego, Fox Man, Meanwhile poor Rishi Sunak is visited by terrifying visions including of The Ghost of Tory Glory Past.
The Spitting Image Christmas Special will be available to Britbox subscribers from December 2 then aired on ITV over Christmas. The exact date is yet to be announced.
Published: 24 Nov 2021
What do you think?