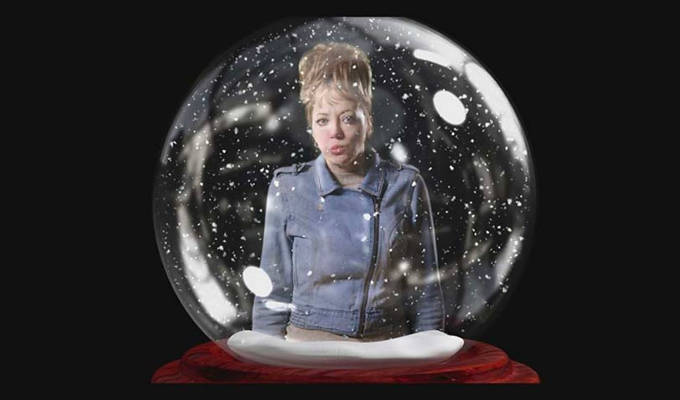 Diane Morgan's Mandy returns for Christmas
Diane Morgan is making a Christmas episode of her BBC Two sitcom Mandy.
The Corporation has already ordered a second series of the show, in which the comedian plays a woman bouncing between short-lived jobs in the gig economy – while harbouring a long-term plan to breed Doberman pinschers.
As well as appearing as the lead character, Morgan writes and directs the series, which started life as a comedy short on BBC iPlayer in 2019.
Little is known about the plot of the festive episode, which is entitled We Wish You A Mandy Christmas, save for the BBC noting that at 16 minutes 'it is slightly longer than usual'. One minute longer, to be precise.
The publicity blurb put out by the Corporation reads: 'What is the true essence of Christmas? Is it the glimmer in a schoolboy's expectant eye as he opens his pillowcase on Christmas morning and tucks into a delicious walnut and a bruised tangerine? Is it the wide smile on a publican's face as he welcomes merry revellers with a vat of warm mulled wine he's made in a sort of electric keg he normally puts oxtail soup in? Is it the haunting harmony of a choir respecting the current Covid protocols?
'Or, is it a Christmas episode of a TV show that is slightly longer than usual to make it appear "special"? Find out the answer in this Christmas episode of Mandy, starring Diane Morgan as our eponymous heroine. It is slightly longer than usual.'
Series One of Mandy is still available on iPlayer
Published: 23 Nov 2021
What do you think?