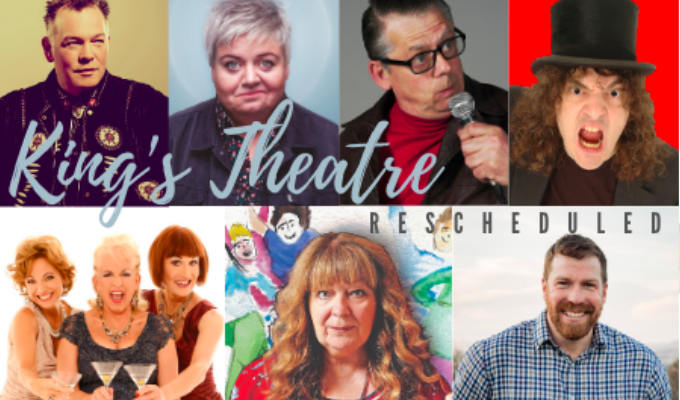 Glasgow International Comedy Festival bites the dust
The Glasgow International Comedy Festival is no more.
Organisers at the Scottish Comedy Agency say that after 18 years, they will no longer be staging the annual event after being hammered by Covid.
The event has not been staged for the last two years, with the final rescheduled shows from 2020 now due to take place next March.
In a statement, the company said: 'After careful consideration, and in light of the fact that the festival has been effectively paused for two years, the SCA has decided to concentrate on other opportunities, including live tours, rather than reviving GICF in the future.'
Director Sarah Watson added: 'I know that lots of people will be disappointed to hear this news, it's not a decision we've taken lightly.
'Live comedy is facing serious challenges and we need to explore fresh ideas and new ways of working.
'We're so proud of everything we've achieved with GICF and believe that this refocus of our energy and resources will allow us to find new ways to do the things that made the festival valuable in the first place - developing and promoting Scottish talent, bringing comedy to different communities and locations, and showcasing some of the best performers working today.'
The remaining shows being staged in March include Jerry Sadowitz, Stewart Lee, Fern Brady, Larry Dean and Janey Godley and tickets are available from the festival website.
Published: 26 Oct 2021
What do you think?