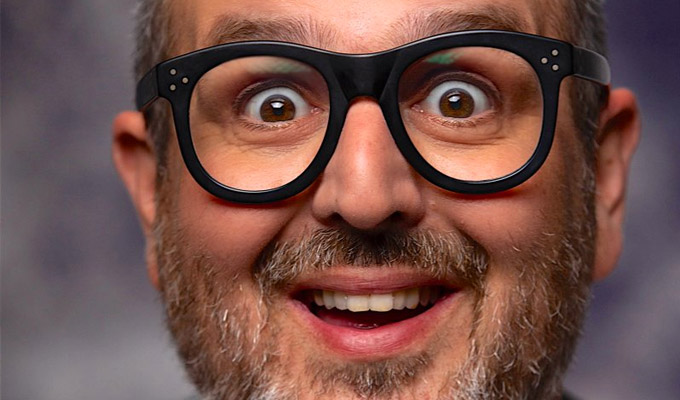 Justin Moorhouse quits BBC Radio Manchester
Justin Moorhouse has quit his local radio show following a new diktat about the length of programmes.
The comic originally joined BBC Radio Manchester for a two-hour show every Saturday – but bosses asked him to extend the show for four hours during Covid.
He said he initially agreed in the spirit of helping out, but has not been allowed to return to the original slot because of a new BBC policy.
Now Moorhouse has tweeted:'It's goodbye from me @BBCRadioManc - no bad feelings.'
'I keep getting asked when I'm coming back or have left etc. so I thought I'd let you know.
'I originally agreed to do a two hour show on Saturdays and was really enjoying it. Then the world changed etc. they asked me and everyone if we could do four hours instead of two. In the spirit of "all in it together" of course I agreed.
'It's now become clear that four hour shows are now the norm across BBC local radio. This decision has come from above the management at Manchester.
'I did try and see if we could sort out something but to no avail. I really enjoyed my shows there and especially the friends and colleagues that made it a fun time. As often is the case in radio you don't get a chance to say goodbye. So. Goodbye for now x'
Moorhouse has previously hosted shows on Key 103 in Manchester.
It's goodbye from me @BBCRadioManc - no bad feelings etc. pic.twitter.com/0tCzY0xmRp

— Justin Moorhouse (@justinmoorhouse) October 24, 2021
Published: 26 Oct 2021
What do you think?