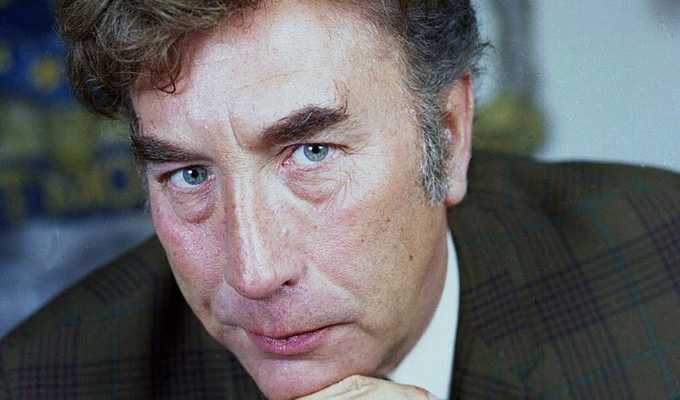 Could Frankie Howerd have been the first Taskmaster?
Frankie Howerd could have been an early version of the Taskmaster, newly unearthed documents have revealed.
The comedian had been involved in plans for a game show in which celebrities would 'complete weird and wonderful tasks' – but they came to nothing.
Archivist Gary Brannan likened to the idea to Alex Horne's Channel 4 show as he revealed the treasure trove of documents about the career of Howerd, who died in 1992 at the age of 75.
They also reveal he was paid £600, the equivalent of about £21,000 today, to appear in the Beatles film Help! but his ten-minute performance was cut. He played Sam Ahab, a pretentious acting coach who ran a 'School of Transcendental Elocution'.
Howerd also planned to appear in a 'gaudy' American version of his ancient Roman sitcom Up Pompeii! according to documents contained in 30 boxes of scripts, contracts and correspondence has been acquired by the University of York's Borthwick Institute for Archives.
The unnamed owner of the treasure trove – including a 'battered navy suitcase' hand-painted with Howerd's name – unexpectedly contacted the archivists, The Times reports.
Brannan, the keeper of archives and special collections at the institute, told the newspaper: 'The contracts in the archive capture the business of managing someone like him and chart his ups and downs.'
The comic had a hugely turbulent career, which was ultimately revived by Peter Cook booking him for the cutting-edge Establishment Club and introducing him to a hip young crowd.
Published: 21 Oct 2021
What do you think?