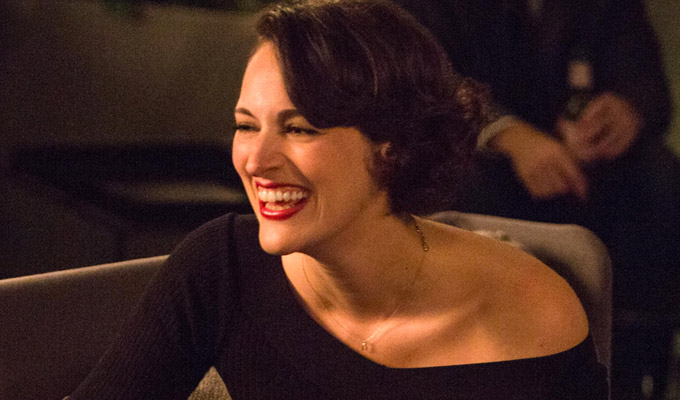 Fleabag named the greatest comedy of the 21st Century
Fleabag is the greatest comedy of the 21st Century so far, across the entire globe.
That's the view of a panel of 206 critics, academics and industry professionals surveyed by the BBC.
Second in the poll was Ricky Gervais and Stephen Merchant's original UK version of The Office and third was BoJack Horsemen.
The experts were asked for their greatest TV shows across all genres, with the list dominated by dramas. The Wire topped the overall poll, followed by Mad Men, Breaking Gad, Fleabag, Game Of Thrones and I May Destroy You.
Phoebe Waller-Bridge's comedy was also the top-rated series created by a woman.
Just two of the top ten shows were outright comedies, and more than a quarter of the top 100 fell into the category, depending on the definition of comedy-dramas such as Succession, Call My Agent! or Gilmore Girls.
The voters came from 43 countries, were gender balanced, and spoke 35 languages between them – although programmes in English overwhelmingly dominated the chart, comprising 92 of the 100 shows,
BBC Culture journalist Hugh Montgomery said the survey was 'the most comprehensive poll of its kind', adding: 'We hope that this list will provoke debate and inspire many watches and re-watches of the wonderful shows that have really helped make television the defining art form of the new millennium.'
Click here for the full 100, and here are the top 20 comedies… based on our interpretation of programmes led by comedy rather than drama.
1. Fleabag (4th overall)
2. The Office UK (9th)
3. BoJack Horseman (11th)
4. Atlanta (14th)
5. 30 Rock (17th)
6. The Thick Of It (20th)
7. Curb Your Enthusiasm (21st)
8. Veep (24th)
9. Parks And Recreation (29th)
10. Girls (30th)
11. Arrested Development (32nd)
12. The Office US (39th)
13. Schitt's Creek (41st)
14. Peep Show (42nd)
15. Community (44th)
16. Inside No 9 (48th)
17. Big Bang Theory (56th)
18. Detectorists (64th)
19. Rick And Morty (76th)
20. How I Met Your Mother (86th)
Also in the top 100 were Lisa Kudrow comedy The Comeback, It's Always Sunny in Philadelphia, Louis CK's Louie, Sharon Horgan and Rob Delaney's Catastrophe and Rachel Bloom and Aline Brosh McKenna's Crazy Ex-Girlfriend.
Published: 20 Oct 2021
What do you think?