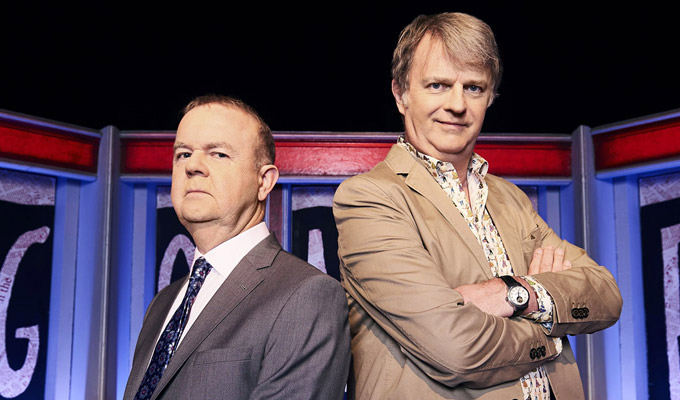 Comedies pulled in wake of MP's murder
Tonight's episodes of Have I Got News For You and Greg Davies comedy The Cleaner have been pulled from the schedules following the murder of MP Sir David Amess.
The Cleaner is especially sensitive given today's shocking news, since it revolves about a man who cleans up after crimes.
Instead, the shows will be replaced by reruns of Would I Lie To You at 9pm and Miranda at 9.30pm.
Conservative MP Amess was stabbed at his fatally stabbed at his constituency surgery in Essex this afternoon, prompting Boris Johnson to say that people are so 'shocked and saddened' by the news.
The official Have I Got News For You Twitter account posted: 'The BBC have pulled tonight's Have I Got News For You following today's shocking events. The show will be broadcast early next week.'
Geoff Norcott and BBC news broadcaster Mishal Husain are due to make their first appearances on the programme, which was recorded last night.
Meanwhile, Studio Hamburg, which makes The Cleaner, said: 'Slight change of plan this evening means the release of tonight's episode will be postponed. We'll of course keep you updated when it'll be on air - though you'll still be able to catch it on #BBCiPlayer if you really need your Wicky fix.'
UPDATE: This episode of Have I Got News For You will now air on BBC One at 10.35pm on Monday October 18, Alexander Armstrong is guest host
Published: 15 Oct 2021
What do you think?