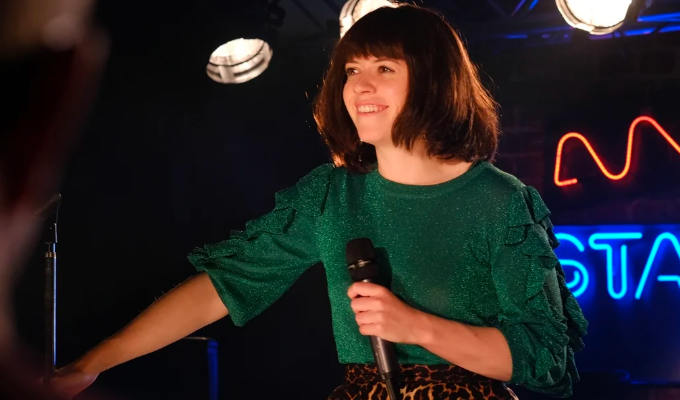 Film about a comic's fight with cancer streamed for free
A movie based on Irish comedian Anne Gildea's experiences with breast cancer is to be screened free online this week.
The Bright Side stars Gemma-Leah Devereux as Kate McLoughlin, a world-weary stand-up diagnosed with the disease, and features comics including John Colleary and Gearoid Farrelly in the cast.
It has been well-received on the festival circuit with Cineuropa calling it 'a moving and uplifting story of courage, rich in feel-good vibes'; while The Irish Times said it was 'a brave and ultimately rewarding approach to the subject of cancer. The film plays like a merrier version of One Flew over the Cuckoo's Nest.'
Director Ruth Meehan said: 'This film is inspired by a combination of Anne Gildea's honest and irreverent account of her journey through cancer and my own personal experience of the surprisingly life-enhancing cathartic power of loss and grief. It is dedicated to warrior women everywhere.'
Gildea – best known for her work with comedy group The Nualas – wrote the book I've Got Cancer, What's Your Excuse? in 2013, two years after her diagnosis.
To coincide with Breast Cancer Awareness Month, The Bright Side is being screened as part of the European Film Festival from October 14 to 24.
It will be available here.
Here's a trailer: