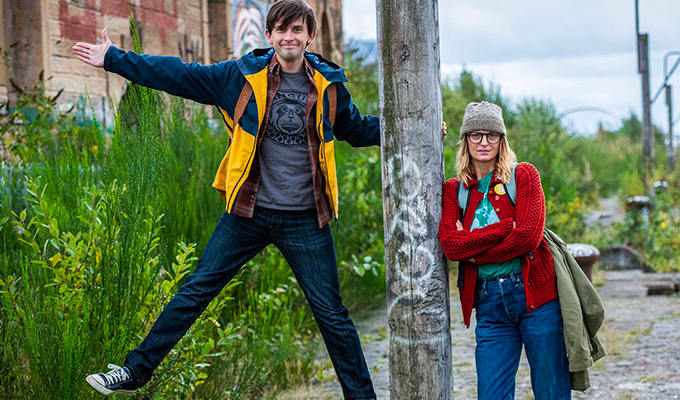 Kieran Hodgson makes climate change film
Kieran Hodgson has made a comic climate change documentary for Channel 4.
How We Forgot To Save The Planet will feature impressions, archive content and sketches and will also star Morgana Robinson, Simon Bird and Laura Lovemore.
It has been filmed in Glasgow, where the COP26 climate change summit is taking place from October 31, and is one of several Channel 4 shows marking the event. Yesterday a documentary in which Joe Lycett takes on oil giant Shell was also announced.
How We Forgot To Save The Planet is described as the follow-up to Hodgson's 2019 comedy-documentary, How Europe Stole My Mum, about Brexit and the history of Britain's relationship with the EU.
Hodgson both writes and presents the new film, which has been made by BBC Studios and will air at 10.15pm on October 19.
Channel 4 says: 'This irreverent and personal one-off special subverts the conventions of factual shows.'
Published: 8 Oct 2021
What do you think?