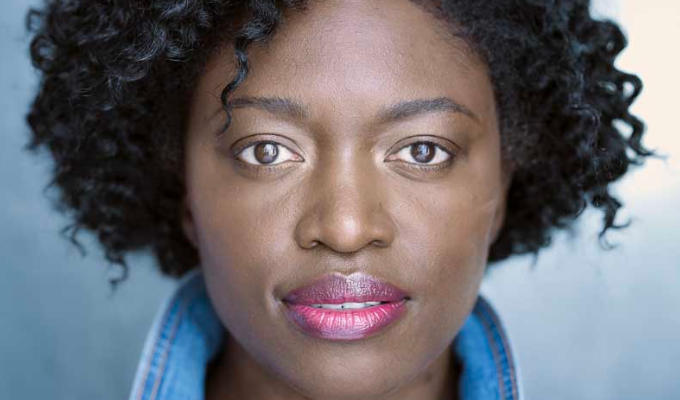 Mel Giedroyc and Andi Osho up for writing prize
Mel Giedroyc, Andi Osho, Dolly Alderton and Lynne Truss are among the writers longlisted for this year's Comedy Women in Print Prize.
This is the third year of the UK and Ireland's only prize for funny female authors, and comes with a £3,000 prize.
The winner of a separate category for unpublished authors receives a publishing contract and a £5,000 advance from HarperFiction, with two runners-up receiving places on MA courses in comic writing.
Organisers say the number of entrants for the unpublished prize was up 26 per cent on last year – which they ascribe to women turning to writing during lockdown.
The longlist for published comic novel is:
Chocolat author Joanne Harris, who chairs the judging panel for this award, said: 'What a marvellously diverse longlist! Humour is the thing that connects and reflects all of humanity; and I'm really looking forward to immersing myself in the wit and wisdom of these amazing women, and bringing their voices to the attention of a wider public."'

The longlist for unpublished comic novel is:
The World is Your Lobster by Jane Ayres
The Lady Detective by Hannah Dolby
The Lake House by Jen Fraser
Fools Rush In by Jo Lyons
Six Months to Find a Husband by Jo McGrath
What Would Joan Jett Do? by Alyssa Osiecki
The Purgatory Poisoning by Rebecca Rogers
The NCT Murders by Katherine Sumner-Ailes
Life Lessons by Hannah Sutherland
This is 27 by Gemma Tizzard
Labour Law by Clare Ward-Smith
The Death and Life of Agnes Grace by Emma Williams
Here judge Martha Ashby said: 'The longlist demonstrated that we can find humour in almost any situation and across the generations: from murder at an NCT class, to a bucket list from a deceased best friend, or a crafty old woman moving into a nursing home for the first time, to a 27-year-old in the grips of a quarter-life crisis. What united them all was a sense of fun, originality and a certain je ne sais quoi that proved irresistible to the panel.'
The CWIP Prize was launched by comedian Helen Lederer in 2019. She said: 'Who knew that lockdown could offer such a broad sweep of satire, witty storytelling, and yes, we dare say, blatant laughs. This year's entries are as mind blowing in their differences as they are united in wit and feistiness. We never needed wit on the page more and these authors were the cavalry. The increase of both published and unpublished entries proved that there are so many talented, witty writers out there simply bursting to be read.'
Winners will be announced at a ceremony at the Groucho Club in London on Monday November 8.
Published: 21 Jul 2021