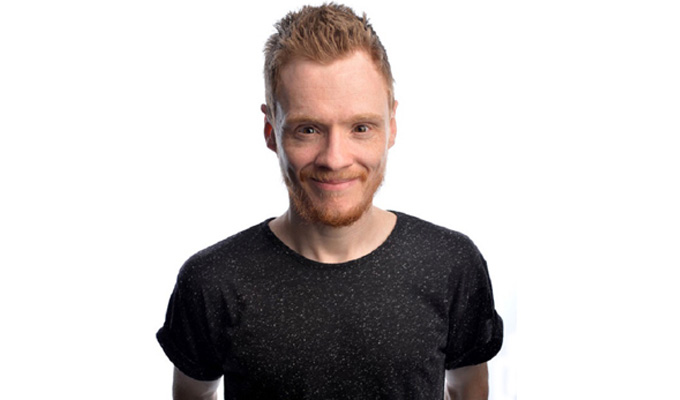 Andrew Lawrence: 'I've been stitched up by the woke Stasi'
Andrew Lawrence has defended the offensive comments that cost him his tour as 'cheeky jokes' – while offering an excuse for racism in society.
The comic also complained that he's been 'properly stitched up' by the backlash to his tweets about the colour of the England players who failed to score in the Euro 2020 penalty shoot-out.
Staff at one venue who dropped his tour date were faced with sickening threats of violence, receiving a chilling note which concluded: 'A war is coming and you idiots have chosen the wrong side.'
Yet as police investigate vile racist abuse directed at England players Bukayo Saka, Marcus Rashford and Jadon Sancho, Lawrence has portrayed himself as the victim.
As well as losing his live dates, Lawerence was dropped by his agent, and his Twitter account has been taken down, although it's unclear whether it was suspended or whether he removed it himself.
In a video posted to his supporters on Patreon, 41-year-old Lawrence blamed the 'woke cultural Stasi' for banning him – and 'equality and diversity quotas' for causing racism.
The storm broke on Monday morning after the comic tweeted: 'All I'm saying is, the white guys scored', which he quickly followed up with: 'Equality, diversity, shit penalties.' Later on, he doubled down by adding: 'I can see that this has offended a lot of people, and I'm sorry that black guys are bad at penalties.'
On Patreon, St Andrews-educated Lawrence adopted a character supposedly based on his former agent, 'Terry Slimecrasher of Dreamcrusher Management', to comment on the furore.
In this third-person guise he spoke of how the comedian 'got himself into a bit of trouble when he made some cheeky jokes' – which he then repeated.
'Obviously that sort of joke isn't going to do well with the woke cultural Stasi,' he complained.
The character then attempted to draw a distinction between his comments and the abuse directed at the England players by calling racism 'a disgrace'. But he then offered an excuse for why people might be racist.
He said: 'Personally I thought England fans being racist after the match were a disgrace, but we live in a culture where for the past decade white working class men have been hugely discriminated against in every workplace against because of equality and diversity quotas and with the resentment that has caused you've probably got to expect a bit of backlash, haven't you, a bit of racism here and there?'
The video concluded with the character saying: 'All the best to Andrew Lawrence, he's been properly stitched up.'
Yesterday, managers at the Concorde Club in Eastleigh, Hampshire, shared the vile threats they received following their decision to drop Lawrence's tour gig.
The email, from a racist going by the name of 'Gordon' called venue bosses 'cowardly scum by joining the witch hunt to ruin a man's career because he can no longer tolerate those miserable, ungrateful blacks'.
And the message – which is being investigated by police – made distressing threats to attack venue staff and their family members, which we have chosen not to repeat.
The venue received an outpouring of support after revealing the threats. Typical was a follower who said: 'Thank you for the right decision. Our country deserves better than people misunderstanding the importance of these issues & spreading hate. Most people feel passionately that we should be proud of our fantastic English team and the cowardly attacks by this man let everyone down.'
Lawrence has consistently targetted 'woke libtards' since becoming a pariah in the comedy world seven years ago for notorious social media posts which called immigration an 'unmitigated disaster' and attacked panel shows for using 'ethnic comedians and women-posing-as-comedians' and the BBC's 'frankly surreal diversity targets'.
Football governing body Uefa has condemned the 'disgusting racist abuse' directed at players and England manager Gareth Southgate said: 'It's just not what we stand for… We have shown the power our country has when it does come together and has that energy and positivity together.'
England captain Harry Kane has told those behind the racist abuse that: 'You're not an England fan and we don't want you.'
Published: 14 Jul 2021
What do you think?