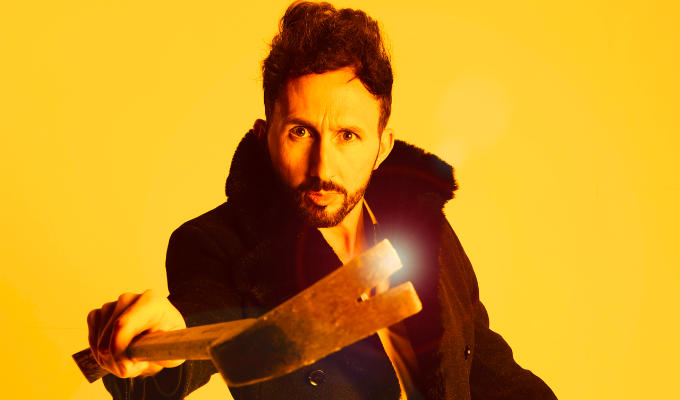 Comedy on demand... but in person!
Want to see a live show to the Edinburgh Fringe - but worried about mixing with crowds? One stand-up has a solution…
Nathan Cassidy – who was the only comic to gig at last year's festival - is offering to perform his new show on-demand… and in person.
Announcing his new show Bumblebee, about the time he caught an intruder at his home, the comedian said: 'I'm also offering up the show for people that for whatever reason don't feel comfortable coming to a venue this year.
'So there are four dates on offer for people to book for me to come to their home, garden, workplace, local park etc, in a thing I'm doing called the Edinburgh Fringe Fringe.'
As well as the bespoke gigs, Cassidy will be performing the show at The Three Sisters Free Festival venue on August 12-14 and 20-21.
Explaining the show, he said: '2020 was awful for most of us, and when I found a burglar in my house I thought things couldn't get any worse.
'What happened next was so incredible, so dramatic and so unexpected that I thought - well I have one thing out of this nightmare, I have my new show! A show not about the year we've had, but of course coloured by it - it's about compliance, our love for nurses against our lack of love for the police, how we have changed, if we have changed, and the biggest question of all - what was I chasing when I chased after my burglar, and ultimately, what did I take from him?'
Cassidy performed a one-off gig at last year's Fringe, taking to the stage last August just hours after Nicola Sturgeon relaxed the toughest lockdown rules. He also claimed the honour of staging the first English solo comedy gig after lockdown with a performance at the Buxton Fringe in Derbyshire in July.
Published: 8 Jul 2021