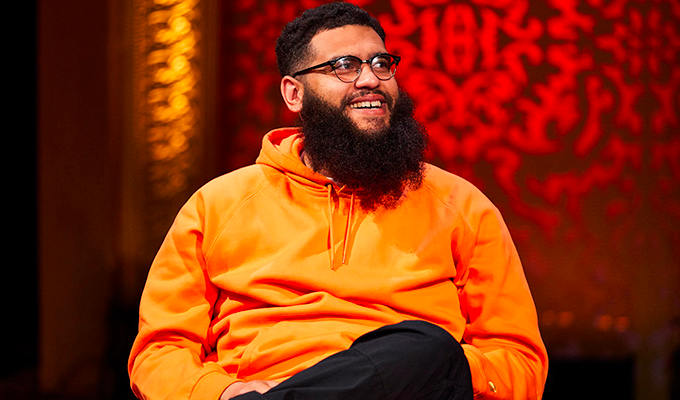 Viewers complain over 'disgusting racism' on Taskmaster
Easily-offended snowflakes have complained to Ofcom that joking about white people enjoying golf is 'racist'.
Seventeen viewers were so outraged when stand-up Jamali Maddix made the gag on Taskmaster last month that they contacted regulators.
But after assessing the issue, the broadcasting watchdog decided to take no action, it revealed in its latest fortnightly report, released today.
The viewers had complained following the penultimate episode of the last series of the show, which aired on Channel 4 on May 13. A spokesperson for Ofcom confirmed they related to comments made by Maddix.
In one task, contestants were asked to quickly pose for four pictures, looking as different as possible in each one.
For one of his photographs, Jamali Maddix held a stick over his shoulder, as if playing golf, and told co-host Alex Horne he was being 'a white dude'.
Back in the studio, Taskmaster Greg Davies explicitly asked: 'Because he's playing golf?'
Maddix nodded, and added: 'I've a very narrow view about what you people do'.
Despite the joke being at his own feigned ignorance, a couple of viewers took to Twitter at the time.
One wrote Maddix's comment was 'blatant racism' adding: 'Imagine a "white" person doing what he did. Disgusting'. And when the comment was discussed on the official Taskmater podcast, hosted by former champion Ed Gamble, they added: 'Not only did the @taskmaster podcast with @EdGambleComedy not call of [sic] the disgusting racism of Jamali, they laughed about it and repeated it. Some racism is reprehensible and some is a topic for comedy for woke liberals it seems. Pathetic. Absolutely pathetic.'
Another Twitter user added: 'Completely agree. Sorry @taskmaster how've you let that comment stay in the edit, racism is against all, not just those of colour.'
Published: 21 Jun 2021
What do you think?