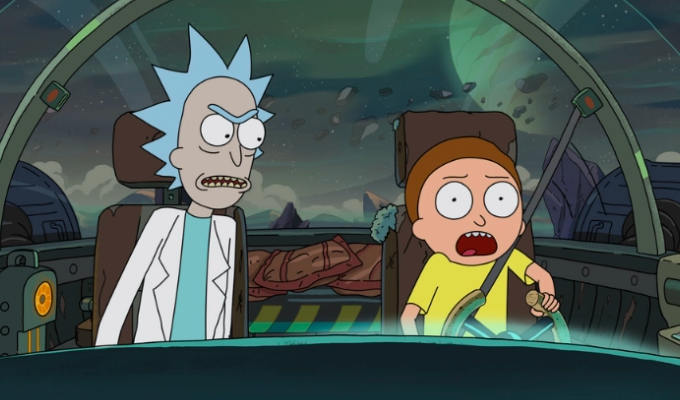 Rick and Morty are back!
Love comedy but hate football? Sorry but the broadcasters have got very little for you this week. Here's our guide to the best of the pitifully few scraps of comedy TV and radio executives think you deserve in the next seven days.
Monday June 21
RICK AND MORTY: The fifth series of the animated comedy following the misadventures of drunken scientist Rick and his easily influenced grandson Morty comes to E4, the day after it airs on Adult Swim in the US. In the first episode, guest starring stand-up Jim Gaffigan, Rick's hosting a dinner for his ocean-dwelling nemesis while Morty gets the wine. Below are the first couple of minutes. E4, 10pm
Friday June 25
THE PRODUCERS:<Mel Brooks' brilliant 1967 comedy gets a terrestrial TV airing. BBC One, 10:35pm
Saturday June 26
RIK MAYALL ON RADIO: A rerun of this three-hour celebration, hosted by broadcaster and producer John Lloyd, which originally aired in 2018. It features highlights from Mayall's radio years along with interviews from some of the people closest to him. Radio 4 Extra, 9am
Erm, that's it...
Published: 20 Jun 2021
What do you think?