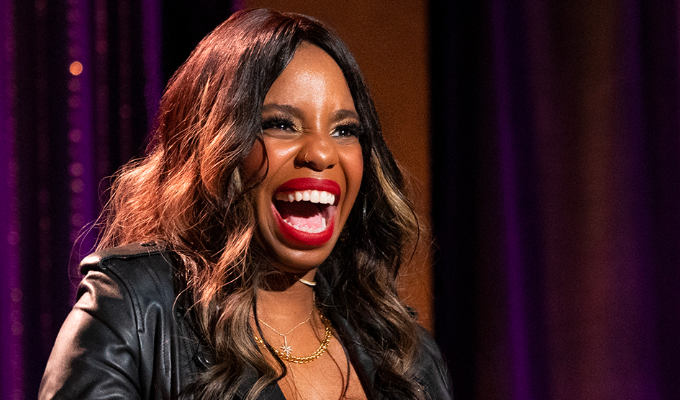 US sitcom deal for London Hughes
London Hughes is being lined up to star in a remake of US sitcom Perfect Strangers alongside Robin Thede, from A Black Lady Sketch Show.
The original, which ran for eight seasons from 1986 to 1993, revolved around the odd-couple relationship between midwestern American and his Eastern European cousin.
Now Variety reports that a reboot is in development for HBO Max, with Thede also writing and executive producing.
Her character, Deja, and Hughes's, Poppy, discover that they are half-sisters when they both inherit a one-bedroom apartment in Brooklyn.
Hughes tweeted: 'I don't think the world is ready for this. It's the fact that they're remaking a show about two white dudes, and making it about two black women, and I get to star in it, AND my character is British, AND i get to work with @robinthede who is also writing it!!'
It marks another career milestone for Hughes, who moved to the US in frustration at the lack of opportunities for black female comics in the UK, following the success of her Netflix stand-up special To Catch A Dick.
The original aired on BBC One in the UK, originally in a Saturday early-evening slot, and later on weekday mornings.
Published: 14 Jun 2021
What do you think?