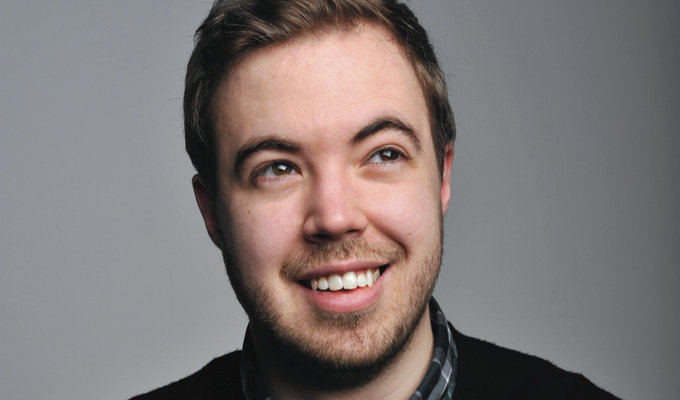 'I lost a gig because I'm a straight white male'
Stand-up Nick Dixon has claimed that he has been turned down for a gig because he's a white, straight, able-bodied man.
The comic has shared a message from a promoter saying he had a 'million billion' good comics that fitted the demographic and was trying to give a leg-up to those from different groups.
But speaking to the Daily Express, Dixon complained that 'These cack-handed attempts at social engineering don't help anyone. I don't believe it is necessary to do this in comedy.'
Dixon declined to name the club, but says the message came in response to a fan who had recommended him to the promoter.
The response read: 'I kind of have a million billion really good white straight able-bodied male comedians I can call upon. I'm trying to find more of the opposite.
'When I say the opposite I don't necessarily mean a black gay woman in a wheelchair, but I've seen how hard it is for female acts, black acts etc to get on good bills. And it's good to mix it up with character acts.'
Someone recommended me for a gig and received this.

Nothing new of course, but I'm looking forward to a day when I am judged only on the content of my character. Or just the content of my content. pic.twitter.com/zRkvM06jqd

— Nick Dixon (@nickdixoncomic) June 2, 2021
Dixon – who appeared on Britain's Got Talent last year - told the Express: 'This has happened to basically every straight white comedian I know. Whether it's live or TV work, everyone this happens to feels it's wrong, though they might not admit it publicly.
'Even right-on left-wing comedians will express anger about it in private. I just want a meritocracy because that's better for everyone. Where you have a meritocracy, diversity happens naturally. Look at football, for example.'
Dixon has previously written for Spiked magazine, saying that he's been 'alienated from the woke comedy industry' and complaining about 'wokeism' in football because of its 'wall-to-wall promotion of the radical and violent political group' Black Lives Matter.
Published: 7 Jun 2021
What do you think?