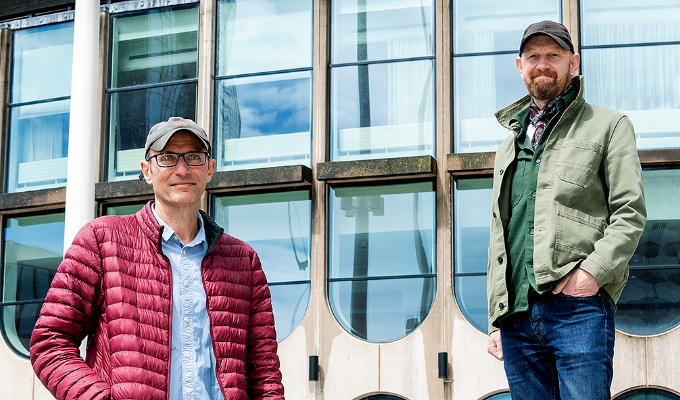 Sky and Birmingham rep seek new comedy voices
Sky has joined forces with the Birmingham Repertory Theatre to find and encourage new comedy writers.
Under the scheme, nine writers will be chosen to develop a one-act stage play, getting mentoring from the likes of Meera Syal, Guz Khan and writers Simon Blackwell and Danny Brocklehurst.
All nine plays will also be performed at a three-day comedy festival at the theatre early next year, with the writers receiving £3,000 for their contribution.
The scheme is aimed at would-be writers from across the UK, especially those from under-represented backgrounds. Entrants have to submit a 20-minute one-act script, which must feature a park bench, following the success of a previous series of plays with the same premise, which featured contributions from the likes of Frank Skinner.
The initiative will be overseen by The Rep's artistic director, Sean Foley, whose credits include The Play What I Wrote, and Sky Studios creative director of comedy, Anil Gupta, both pictured.
Gupta said: 'Our ambition is to work with the funniest, most talented writers wherever they may be. When new and underrepresented voices are nurtured and encouraged, it creates better comedy, that speaks to more of our audience, a belief we share with The Rep.'
Dame Julie Walters, who is patron of the initiative, said: 'Participants will be given access to some of the very best in the business whilst being given a paid opportunity to develop their skills and materials. I very much look forward to seeing, and enjoying, the final results.'
To be eligible for the Sky Comey Rep scheme, writers must not have had their writing broadcast on television or performed in any theatre above 200 seats in size. Enter here before June 28.
Published: 28 May 2021
What do you think?