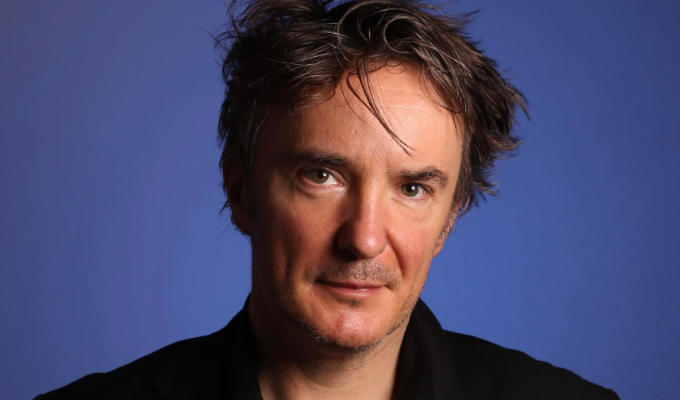 Dylan Moran writes a new sitcom
Dylan Moran has written a new sitcom for the BBC, set to be shot soon.
The stand-up has been coy about the show's topic, saying only: 'I'm trying to write about modern pressures. Well not modern pressures. I'm trying to write about people under pressure, some kind of pressure.'
But he told the i newspaper: 'We film that whenever they give us the nod.'
During its development the series has been known as Dr Cosmos, the same as his last stand-up show, which is being streamed this weekend.
Whatever it ends up being called, the BBC project will be his first sitcom role in 17 years, since he played the grouchy, boozy bookstore owner Bernard Black on Channel 4's Black Books alongside Bill Bailey and Tamsin Greig.
That comedy has recently found a new audience on Netflix, with Moran commenting: 'It becomes part of the kind of space junk orbiting the consciousness that's out there. On some level, I'm pleased to have a satellite up there.'
The comic also said in his interview that he was planning a stand-up tour for next year.
'[Lockdown] has shown me for the first time what it's like to have performing taken away from me,' he told the i, 'and how key that is to my way of dealing with life, of coping with life
'So I miss it. I mean, it's fucking murder to be honest with you, not performing. I can't believe I found out I'm such a Mariah Carey.'
Published: 9 May 2021
Recent News
What do you think?