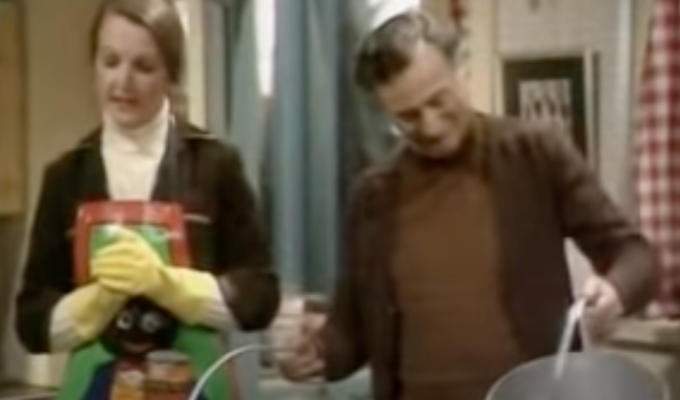 Now The Good Life gets an 'offensive content' warning
The Good Life has become the latest vintage sitcom to be given a viewer warning – over a golliwog apron Margot wears in one episode.
Streaming service Britbox now warns that the 1970s comedy 'contains offensive racial imagery'.
The alert comes before an episode entitled Away From It All, when Tom and Barbara – played by Richard Briers and Felicity Kendall - take a break from their self-sufficiency home, leaving their middle-class suburban neighbours in charge.
In one scene, Penelope Keith's snobbish character wears an apron featuring the Golly logo that Robertson's jam used at the time, with no thought to how offensive it might be.
Britbox, which is jointly owned by BBC and ITV, said: 'We review our catalogue on an ongoing basis.'
Robertson's jam was axed in 2008 because of the controversy over its use of the Golly character.
Published: 8 May 2021
What do you think?