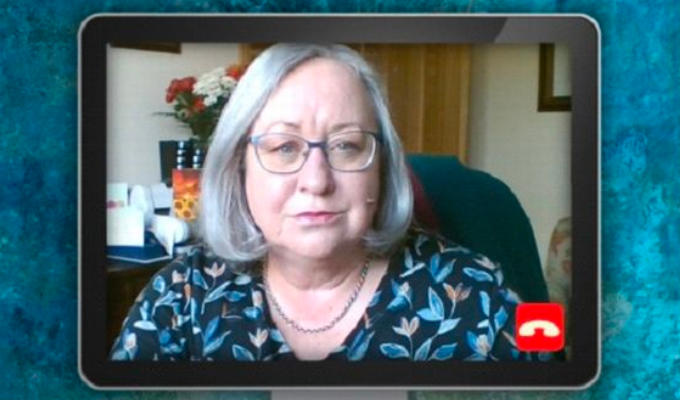 Handforth Parish Council's Jackie Weaver launches comedy podcast
Jackie Weaver, of Handforth Parish Council fame, is launching a comedy podcast.
Comedians Isy Suttie, Omid Djalili, Matt Forde, Rosie Jones, Tom Allen and Nigel Ng will be among the guests appearing on Jackie Weaver has the Authority.
Each week they will address listener-submitted questions on such vital issues as: 'Is a holiday in the UK a staycation or a holiday?'or 'white or brown bread?'
Other guests lined up for the series, which starts on Spotify on May 18, will include Anton Du Beke, Jay Rayner, Jeremy Vine, Rev Kate Bottley and YouTuber JaackMate.
Weaver said: 'Politics is about problem-solving and this is an unnatural extension of that. Now make sure you read the standing orders and subscribe, or you'll be checking out the wallpaper in the waiting room!'
The show is being produced by Giddy Aunt Comedy, which also make the Parody Boris Johnson podcast.
Published: 6 May 2021
What do you think?