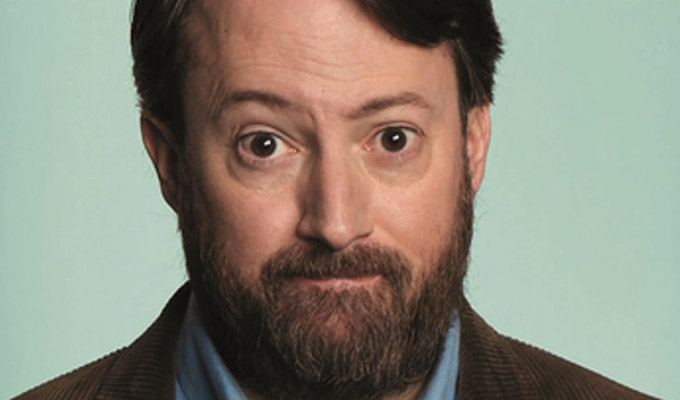 Comedians test their survival skills
Comedians' survival skills are to be put to the test in a new series fronted by David Mitchell.
In Outsiders, Taskmaster Ed Gamble, Toussaint Douglass, Kerry Godliman, Jessica Knappett, Jamali Maddix and Lou Sanders will be trying to prove they can thrive in the great outdoors.
Five of the six have already demonstrated their ingenuity – or otherwise – on Taskmaster, and like that show, the same comics will return each week.
Mitchell developed the format and will present the six hour-long epsiodes for Dave.
He said: 'Civilisation is clearly crumbling so it's high time we worked out whether we can cope without it. And if you can think of a better way of doing that than making six comedians learn survival skills, then you weren't involved in the development process of this programme.'
Harry Lansdown, from producers Renegade Pictures, added: 'We are all excited to see how our comedians will fare, living together deep in the forest, under David's iron rule, and without an Uber or Deliveroo in sight.'
And Hilary Rosen, who commissioned the show for Dave's parent company UKTV, said, 'After a year of being locked up at home we're looking forward to seeing David throw our teams of Outsiders back to nature to see if our comics can rise to the many challenges he will set them.'
Outsiders is one of a swathe of comedy programmes announced by Dave today, also including Richard Ayoade's Question Team; Tom Allen's The Island; British As Folk with Fern Brady, Darren Harriott and Ivo Graham and a third series of Meet The Richardsons.
Outsiders production credits
Made by: Renegade Pictures
Developed by: Leon Wilde, David Mitchell
Executive producers: Leon Wilde, Harry Lansdown
Series producer: Victoria Payne
Series director: Graham Proud
Published: 5 May 2021
What do you think?