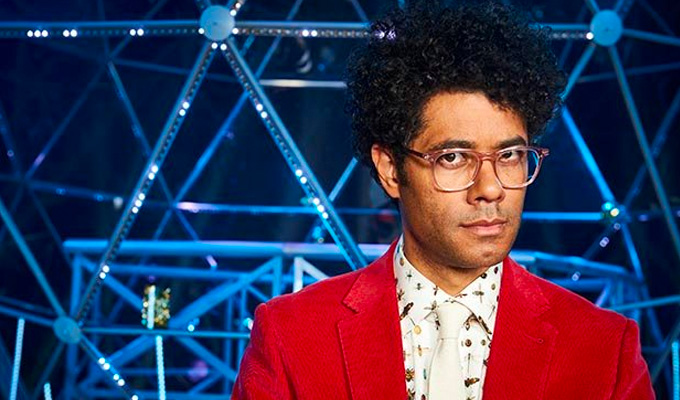 Richard Ayoade to front Dave's Question Team
TV channel Dave has ordered a full series of a new quiz show fronted by Richard Ayoade.
Chortle reported back in September that the Crystal Maze host was piloting the format in which the comedian contestants also write the questions for their opponents.
Now broadcaster UKTV has confirmed eight hour-long episodes of Question Team are due to air this year.
Ayoade said in typically understated manner: 'I have agreed to be in this show and, for now at least, it looks like it's going ahead.'
The premise is that contestants each bring in a round, inspired by their own interests, for Ayoade and the others to play. The sole stipulation is that their questions have proper answers, otherwise what goes down during their game is entirely up to them.
Iain Coyle from UKTV added: 'The show is so exciting, the possibilities are endless. It's an amazing platform for emerging talent and a brilliant vehicle for Richard.'
Question Team is one of a swathe of comedy programmes announced by Dave today, also including David Mitchell's survival show Outsiders; Tom Allen's The Island; British As Folk with Fern Brady, Darren Harriott and Ivo Graham and a third series of Meet The Richardsons.
Question Team production credits
Made by: Interstellar
Commissioned by: Iain Coyle, UKTV head of comedy entertainment.
Executive producers: Jamie Ormerod and David Williams
Series producer: Tom Corrigan.
Published: 5 May 2021
What do you think?