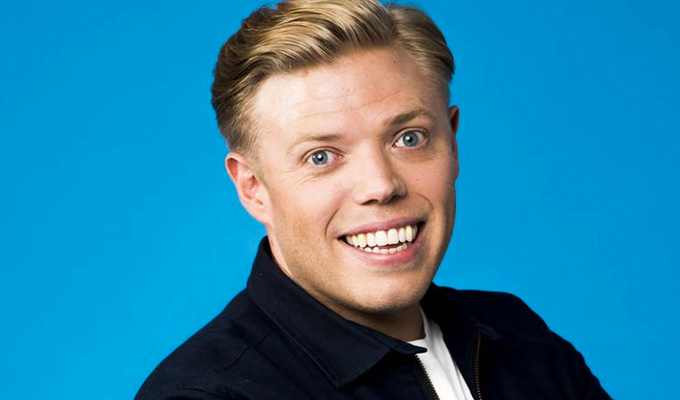 Rob Beckett writes his memoirs
Rob Beckett has joined the long line of comedians publishing a memoir this year.
The title, A Class Act, will be published in October and consider his change from working-class kid from south-east London to media luvvie.
In a statement, the stand-up said that his wife told him: 'It's actually a really good book. I thought it was going to be terrible and I would have to lie to you about it but it's actually great'.
He added: 'I'm claiming that as the best review I will ever receive. I have been in lockdown for over a year with Lou and she pretty much hates me and everything I stand for. So the fact she thinks this book is great speaks volumes. Please buy it immediately as it's taken me fucking ages.'
The book, subtitled Life As A Working-Class Man In A Middle-Class World, will be released by HarperCollins on October 14.
Publishing director Kelly Ellis said: 'Rob Beckett has had the most productive lockdown I've seen. He's managed to carry on filming hit TV shows, like Rob And Romesh Vs, created one of the biggest podcasts of the year with Lockdown Parenting Hell and now he's written an absolutely brilliant book!
'He's unstoppable and we are so excited to be working him. A Class Act is a true reflection of Rob. It's very, very funny but also incredibly perceptive, and it's something that everyone can relate to regardless of their background. It's an absolute gem.'
Beckett, who attended Coopers School in Chislehurst with Tom Allen, whose own memoirs, No Shame, came out in November.
Other comics releasing books this autumn include Bob Mortimer, Billy Connolly, Katherine Ryan, Jack Whitehall, Daisy May Cooper, Josh Widdicombe, Mo Gilligan, Phil Wang, Julian Clary, Daniel Sloss and Lucy Beaumont. See our Coming Soon page for details.
In charting his journey from working-class roots to a more middle-class life, Beckett follows other comics such as Micky Flangan and Russell Kane.
Published: 19 Apr 2021
What do you think?