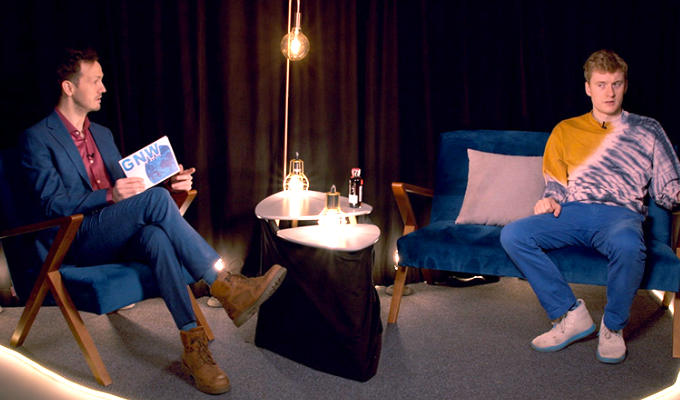 Indie comedy series Grave New World lands on Amazon
An indie comedy series about life after lockdown has been released on Amazon Prime Video.
Grave New World was written and presented by Stuart Laws and features a cast of familiar comedy names including James Acaster, Harriet Kemsley, Bobby Mair and Evelyn Mok.
The series of four, roughly 15-minute episodes, was released as a pay-per-view on Vimeo last month, but has now been made available to Amazon subscribers.
It is a spoof current affairs show presenting an alternative view of how the world has dramatically changed since the first lockdown with businesses now all playing by different rules.
Other comic taking part include Sadia Azmat Annie McGrath, Sunil Patel, Rose Johnson, Heidi Regan, Holly Burn, Jessica Fostekew, Lucy Pearman, Alex Kealy and Dan Cook.
Comedian Stuart Laws, who also runs the video production company Turtle Canyon Comedy, has made the series available for streaming via Amazon's Prime Video Direct, which allows independent producers to upload approved long-form content to the service.
Grave New World is also still available to rent, for £3.10, or buy, for £5.99, from Vimeo.
Here are some extracts:
Published: 13 Apr 2021
What do you think?