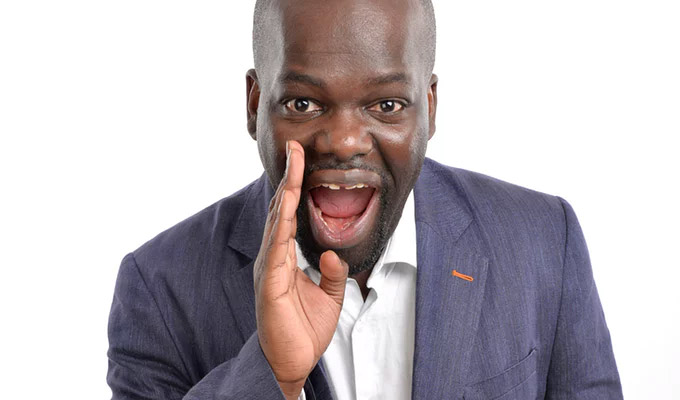 New comedy festival announced - for May
Comedy festivals are set to return as early as May, with some events already on sale.
One of the first is set to be Down The Rabbit Hole, taking place outdoors in Manchester on the weekend of May 21 to 22.
Meanwhile, the Brighton Fringe, taking place in venues across the city from May 28 also intends to go ahead largely as normal.
And the organiser of the Latitude Festival, from July 22 to 25, say they plan to operate a full capacity event. Melvin Benn from producers Festival Republic said it was 'all systems go' for the event, with the plan to test everyone who has not been vaccinated before they are allowed on site.
According to Boris Johnson's roadmap out of lockdown, hospitality venues can open outdoor areas from April 12 at the earliest, with the aim of allowing outdoor performances and indoor entertainment venues to open from May 17.
The Down The Rabbit Hole festival of comedy and cabaret will take place just four days later in Burnage Range, Levenshulme. It is unconnected to the Doune The Rabbit Hole music festival taking place in Stirlingshire in July with Belle & Sebastian headlining.
Organised by local comedy agents and promoters Gag Reflex, the Manchester event will kick off with a comedy club featuring Daliso Chaponda (pictured), Luisa Omielan, Allyson June Smiuth and Jonny Awsum.
Awsum will also be taking part in family programming on Saturday afternoon, alongside magicians Morgan & West and variety turn Ada Campe. She will also star in an evening cabaret show alongside comic Vince Atta and magicians Samuel Hurst and Steve Royle.
A week later the Brighton Fringe will kick off, although organisers admit it will be around a quarter to a third of its normal size. Registration for acts that want to take part close on April 2.
According to the roadmap out of lockdown, June 21 is the earliest date all Covid restrictions will be lifted, although there are fears vaccine supply issues or new variants of the coronavirus could push this later into the summer.
Question marks still remain over what form the Edinburgh Fringe will take this August not least because First Minister Nicola Sturgeon has not released a long-term schedule for reopening.
This morning the official Fringe office sent an email to possible participants saying: 'This year's circumstances are very different, with changes taking place seemingly from week to week, so we've tried to avoid any additional confusion by holding off our communications till we had a firmer idea of what's happening.
'We're also working with a reduced team this year, so we want to thank for your patience while we all try to figure this out.'
It pointed performers and producers to its 'latest statement', which was actually issued two months ago and said: 'It's still too early to say exactly what the festival will look like at this stage.'
However programme deadlines have been extended until firmer plans are in place.
Published: 22 Mar 2021
Recent News
What do you think?