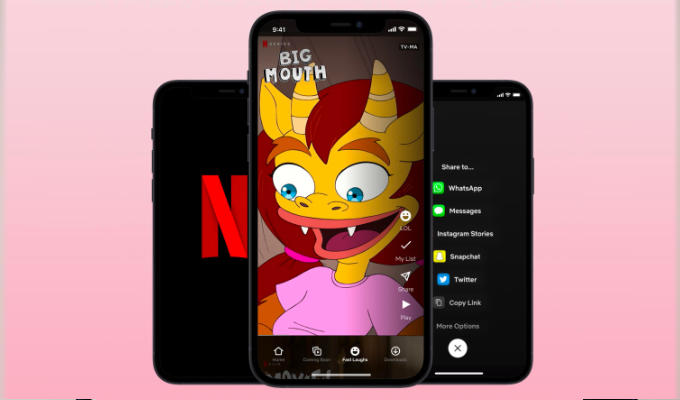 Netflix adds a 'comedy feed' fuction
Netflix is repackaging some of its comedy programmes into bite-sized clips to be easily shared on social media.
The streaming giant has today launched a comedy feed on its mobile app, which gives subscribers a string of extracts from its stand-up specials, sitcoms, movies and animations.
Users can then add the shows to their list of shows to watch, start watching the full titles, or share the clips via WhatsApp, Google Messages, Instagram Stories, Messenger, Snapchat or Twitter.
The feature is available on iPhones now - accessed via the 'Fast Laughs' tab on the navigation menu on the app. The feature will be added to the Android app soon.
A Netflix spokesperson said: We're always looking for new ways to entertain and make discovery easier for members. Today, we're excited to introduce Fast Laughs - a new full-screen feed of funny clips from a wide variety of Netflix titles, ranging from films and series to our deep bench of stand-up specials.'
Published: 3 Mar 2021
Recent News
What do you think?