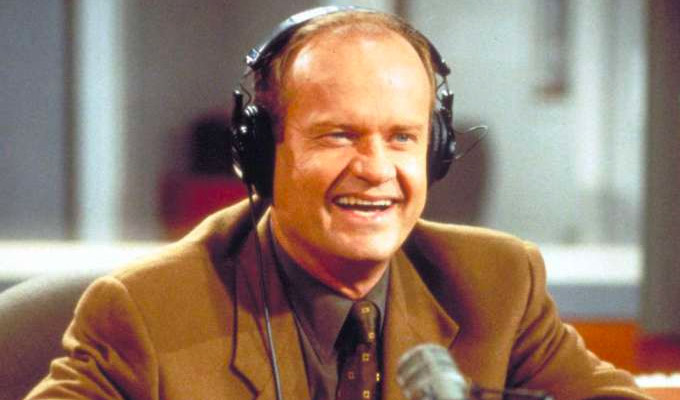 Frasier has re-entered the building
American streaming service Paramount+ has officially confirmed the reboot of Frasier after 17 years.
Kelsey Grammer will return as the pretentious radio psychiatrist - although the announcement contained no news about any other members of the original cast.
But the star said: 'I gleefully anticipate sharing the next chapter in the continuing journey of Dr Frasier Crane.'
'Having spent over 20 years of my creative life on the Paramount lot, both producing shows and performing in several, I'd like to congratulate Paramount+ on its entry into the streaming world.'
He first revealed that he was in talks for a return to the character in 2018, saying: 'It's not going to be Seattle. It's not going to be the same Frasier, it's going to be the man in his next iteration. Hopefully that'll be something people like watching. But I think it'll be funny.'
Frasier ran for 264 episodes over 11 seasons from 1993 to 2004, winning 37 Emmy awards. The character previously appeared in 202 episodes of Cheers, starting in 1984.
No launch date was given for the revival, but Paramount+ is slated for launch in the US in June.
David Stapf, president of programme-makers CBS Studios said: 'Frasier is one of the most acclaimed comedies in modern television history and truly defines premium storytelling,
'There has long been a call from fans for its return, and that call is now answered. We can't wait to reveal its next chapter'
Frasier becomes the latest in a series of recent reboots, including Sex and the City, Roseanne and Will & Grace.
Published: 25 Feb 2021
What do you think?