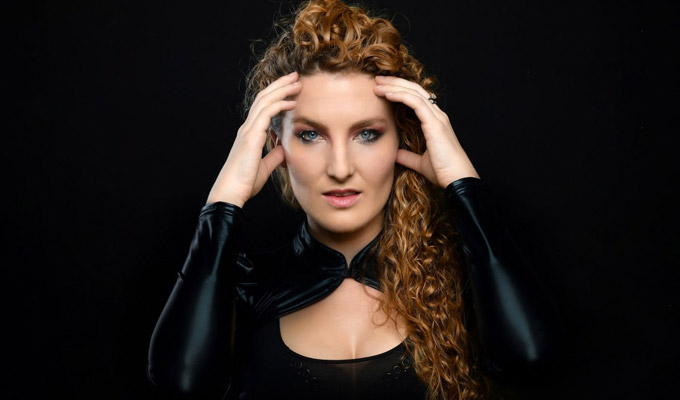 A plethora of new podcasts
The week's best comedy on demand. For more streaming gigs use the search box with 'online' as the region.
Now
MY SEVEN WONDERS WITH Clive Anderson: The comedian and broadcaster launched his first podcast this week, with each guest talking about their personal seven wonders of the world. In the first episode, released on Wednesday, he was joined by Dara O Briain, with future guests including David Baddiel, Shappi Khorsandi, Griff Rhys Jones and Ian Stone.
THE ACTORS WITH Luke Kempner AND Colin Hoult: A new six-episode podcast series revolves around professional jealousy, as Kempner's character enjoys continued success, which he can't help but keep mentioning to the out-of-work family man Hoult plays. Made by Turtle Canyon Comedy, the series launched yesterday on all the usual platforms.
DOMESTIC DISPUTES: Real-life comedy couple Russell Hicks and Zahra Barri have recorded their squabbles for posterity for this new podcast, which also launched yesterday on platforms including Audioboom.
THE STAFF ROOM: Manchester comic and teacher Harry Stachini yesterday launched this podcast sharing light-hearted tales from inside the classroom, provided by anonymous teachers Featuring special guests including Jack Carrol, Josh Jones and Jack Gleadow. It's available via Spotify.
CUDDLE CLUB WITH Lou Sanders Yesterday also marked the launch of the third series of this interview podcast about relationships, childhood and spiritual beliefs. Guest lined up over the series include Jamie Demetriou, Lolly Adefope and Jordan Stephens.
Saturday February 20
THE COVID ARMS: The fundraising phenomenon returns for another streaming gig – its 22nd – with a typically strong line-up: Al Murray, Flo and Joan, Rhys James, Callum Oakley, Yemi Bolatiwa, and, as always, host Kiri Pritchard-McLean. Tickets are just £2 - or a tenner to be on the virtual front row - from the box office.
Sunday February 21
THE SOCIALLY DISTANT SPORTS BAR: Comedians Mike Bubbins, Elis James and sports journalist Steff Garrero stream a live edition of their hit podcast about sport and so much else besides. Tickets, priced £8, are available from Dice FM.
ONLY JOKING? COMEDY AND COVID-19: AS the Leicester Comedy Festival comes to an end, Sharon Lockyer, the director of Centre for Comedy Studies Research, hosts this discussion of jokes about the virus: From internet gags, memes and GIFs to YouTube and TikTok videos. It will be streamed free on Facebook at 2pm.
Monday February 22
SHEDINBURGH REPLAY: The streaming festival set up as a virtual replacement for the Fringe last year is repeating some of its shows for a month from 7.30pm today. The comedy offering comprises Sophie Duker's Wacky Racists gig, a double bill with Rosie Jones and Helen Bauer; and. Chloe Petts' Living Rent Free In Your Shed, as well as Deborah Frances-White's theatre show Rolls The Dice. Watch via the festival website, for a minimum ticket price of £4 to support the artists.
Tuesday February 23
THE GARGLE: In this new spin-off from The Bugle podcast, comedian Alice Fraser, pictured, and her guests look at some of the news stories away from the front pages - namely science, tech, arts, culture and travel reports. She says: 'I love writing satirical news comedy, but maybe we could just take a little break from politics? I don't want to have to figure out something clever to say to something stupid that someone said, because they said it on purpose to make you think they're stupid and that's not as clever as they think it is. But also other things are happening in the world!' It's available from all the usual podcast platforms.
BRIAN REGAN: ON THE ROCKS: The second Netflix special from the 62-year-old American stand-up comedian known for his profanity-free, self-deprecating humour debuts today. Filmed at the Paramount Theatre in Denver, Regan talks about underwear elastic, city council meetings and those who cheer at high school graduations.
Friday February 26
STAND UP 4 WOMEN: Part of a new series of virtual comedy and cabaret gigs being presented by London's Phoenix Arts Club, tonight's line-up comprises Alison Spittle, Janine Harouni, Jayde Adams, Kemah Bob, Njambi McGrath, Sikisa, Leila Navabi and Chloe Petts. Tickets cost £10 from the box office
Published: 20 Feb 2021
Recent News
What do you think?