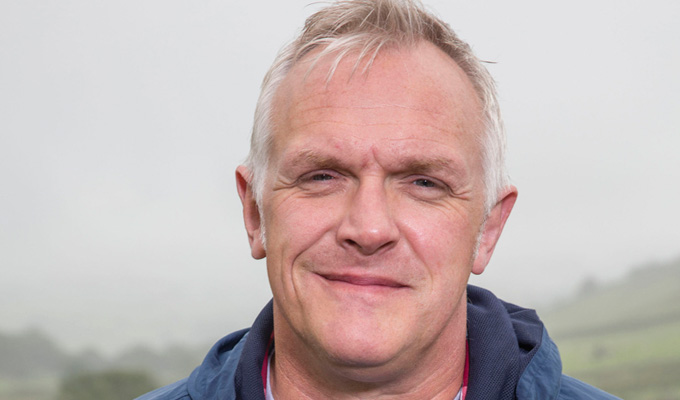 Sky greenlights Greg Davies therapy comedy
Sky has commissioned a sitcom starring Greg Davies as a demotivated small-time therapist, following a successful pilot.
The comic also co-wrote the eight-part series, entitled Safe Space, which is set to air next year.
He previously said of the project: 'We thought it'd be an interesting starting point to have a psychotherapist who isn't as together as his patients might want him to be.
'We have had some very interesting chats with psychotherapists. When they're anonymous… they're very candid about their job and about some of the people that they treat. It's a really fascinating world, I think."
Uncle's Raquel Cassidy plays his wife and Adam James plays an MP, Owen Carter, who reveals secrets to his therapist.
Davies's writing partner on the show is Stephen Morrison, who also co-wrote his Channel 4 sitcom Man Down. It will be made by Avalon, whose agency arm also manages the comic.
The logline for the show reads: 'Michael Leer (Greg Davies) is a psychotherapist in a small market town in England. A likable eccentric and one of life's listeners, on the surface Michael is a safe pair of hands. But unbeknownst to them, Michael's clients are sharing their innermost secrets and fears with a fantasist who will no longer sit in the shadows. The advice Michael Leer dispenses is that which suits his own desperate need to control them. For Michael's clients their Safe Space is no longer safe at all.'
Sky revealed the Safe Space pilot in February last year, and shot it last autumn.
Davies will also star as a crime scene cleaner in BBC One's forthcoming six-part sitcom The Cleaner, an adaptation of a hit German comedy.
Safe Space production credits
Written and created by: Greg Davies and Stephen Morrison
Produced by: Avalon
Commissioned by: Zai Bennett: Sky's managing director of content and Jon Mountague, director of comedy at Sky Studios
Executive producers: Greg Davies, James Taylor, Jon Thoday, Richard Allen-Turner and Toby Welch
Pilot directed by: Richard Laxton
Produced by: Spencer Millman
Published: 25 Jan 2021
What do you think?