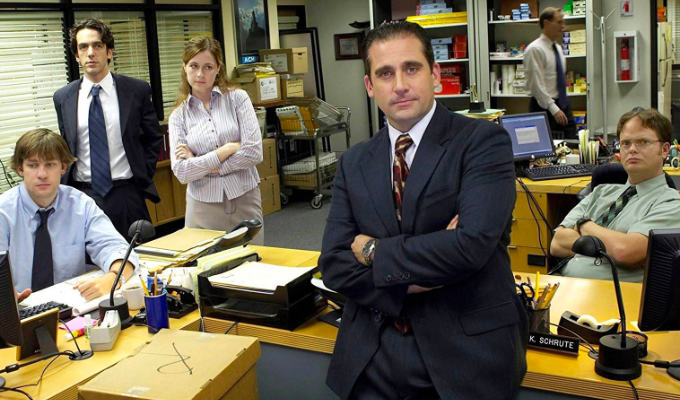 The Office was the most-streamed show of 2020
The American version of The Office was the most streamed TV show of 2020 by far.
A total of 57.1billion minutes of the Steve Carell sitcom were streamed on Netflix in the US last year, new research has shown.
That put it more than 40 per cent ahead of the No 2 show, Grey's Anatomy, with 39.4billion minutes.
The Office ran for 192 episodes compared to 366 for the medical drama.
However, Netflix lost the rights to the sitcom in the US from January 1 this year, when it moved to rival Peacock. However all nine series are still available on Netflix in the UK.
Schitt's Creek was the next most popular comedy - and sixth show overall - with 23.8billion minutes of its 70 episodes.
The figures were released by ratings service Nielsen. Here are the top ten - all of which were available on Netflix.
1. The Office 57.1billion
2. Grey's Anatomy 39.4bn
3. Criminal Minds 35.4bn
4. Ozark 30.5bn
5. NCIS 28.1bn
6. Schitt's Creek 23.8bn
7. Supernatural 20.3bn
8. Lucifer 19.0bn
9. Shameless 18.2bn
10. The Crown 16.3bn
Published: 17 Jan 2021
What do you think?