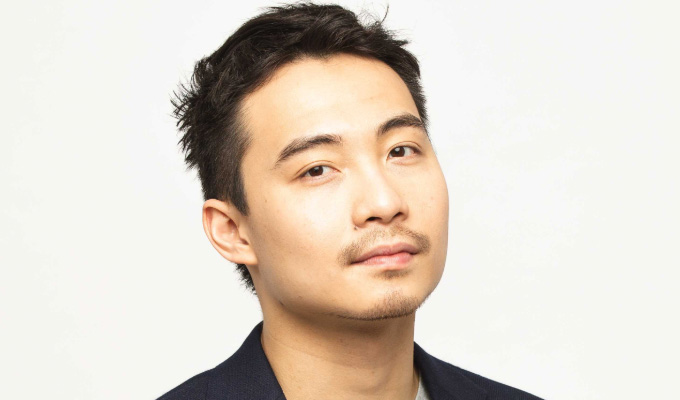 Nigel Ng in censorship row
Nigel Ng has found himself at the centre of a censorship row after removing a video collaboration with a YouTuber critical of the Beijing regime.
The British-based comedian, who has found global online fame with his Uncle Roger persona, issued an apology on Chinese social media for working with Mike Chen, a popular food YouTuber and vocal campaigner against China's ruling Communist Party.
In his statement on the Weibo platform, Ng said: 'It has come to my understanding this video has made a bad social impact.
'During the process of working with the content creator I wasn't aware of his political thoughts and his past incorrect remarks about China. This is my negligence and I will be more careful when I make content in the future.
'I hope you can give Uncle Roger, who has just entered China, a chance to improve!'
Ng's move attracted criticism that he was self-censoring in order to gain a foothold in China without offending the authoritarian regime, which blocks critical material. One Twitter user said the Malaysian-born comedian was 'disgracefully sacrificing his basic morality to pander to his China fans'.
Chen told Channel News Asia that the video's removal was 'the result of the Chinese Communist Party [CCP] censorship, even if it wasn't direct censorship', adding that the regime 'uses many tactics to silence those who disagree with them or challenge them. They will use online mobs to bully or intimidate people.'
The video was entitled 'Uncle Roger Review UGLIEST DUMPLINGS EVER' and involved the pair criticising an instructional culinary video, which is Uncle Roger's stock-in-trade. It contained no political content.
New York-based Chen is behind the Strictly Dumpling channel, which has 35.5million followers and 1.75million followers on Facebook. But away from cooking he has used his social media presence to draw attention to issues such as forced organ harvesting, the lack of transparency over the source of coronavirus and the genocidal acts against Uyghurs in China. He has also posted about the 1989 Tiananmen Square massacre and about the 'bullying and suppression' of pro-democracy campaigners in Honk Hong.
Chen told the Hong Kong Free Press: 'I think the comments he's referring to is my post on the 21st anniversary of the massacre at Tiananmen Square, something the CCP [Chinese Communist Party] tries hard to cover up and erase For the record, I stand by all the comments I've made about the CCP.
'I do hope that Nigel does his own research on the CCP, and sees for himself if my remarks on China are really "incorrect". Living in the UK grants him that basic freedom, something not afforded to the millions under CCP rule.'
He added that he had 'no animosity' towards Ng, as 'it's not an easy thing to stand up to the CCP'.
Ng's agent said that he would not be providing comment at this time.
While the video has been removed, and Ng urged all fans to 'stop reposting content related to it', some reaction footage still remains:
Published: 13 Jan 2021
What do you think?