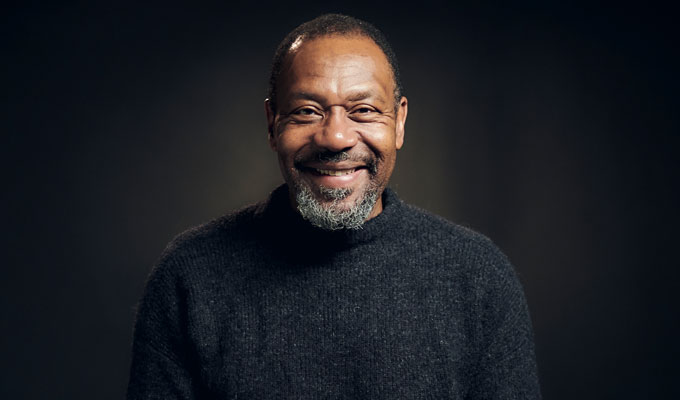 Comedies shortlisted for BBC Audio Drama Awards 2021
Shows featuring Lenny Henry, Tim Key, Milton Jones and others have been shortlisted for this year's BBC Audio Drama Awards.
The annual accolades feature two scripted comedy categories, for long form and for sketches.
The shortlsts are:
Best Scripted Comedy (Longform)
Alone by Moray Hunter, producer Gordon Kennedy, Absolutely Productions
Charles Paris: A Doubtful Death by Jeremy Front, producer Sally Avens, BBC Radio Drama London
The Musical Life of… by Dan Kiss and Dave Cribb, producers Dave Cribb and Tom Price, BBC Cymru Wales
Reincarnathan by Tom Craine and Henry Paker, producer Harriet Jaine, Talkback
Tim Key's Late Night Poetry Programme by Tim Key, producer James Robinson, BBC Cymru Wales
Tristram Shandy: In Development by Christopher Douglas, producer Gary Brown, BBC Radio Drama North
Best Scripted Comedy (Sketch Show)
Agendum by Joel Morris and Jason Hazeley, producer David Tyler, Pozzitive
The Lenny Henry Show by Tasha Dhanraj, Max Davis, Nathan Bryon and Tom Melia, Nathan Roberts, Athena Kugblenu, Michael Odweale and Kim Fuller, producer Sam Michell, Douglas Road Productions and Tiger Aspect
Newsjack by 34 members of the Great British public, producer Leila Navabi and Hayley Sterling, BBC Studios
SeanceCast by Charlie Dinkin and Zoe Tomalin, producer Benjamin Sutton, Hat Trick
The Skewer, creator and producer Jon Holmes, Unusual Productions
Thanks a Lot, Milton Jones by Milton Jones, James Cary and Dan Evans, producer David Tyler, Pozzitive
In other categories, comedian Elliot Steel is shortlisted for the best debut performance for his role in the Radio 4 sitcom pilot Unite, about a class-divide romance, which he wrote with his dad Mark, co-star Ivo Graham and director-producer Barry Castagnola.
These shortlists will now be whittled down to a shorter list of finalists, to be announced on Tuesday February 9, with the winners revealed on Sunday March 21.
Click here for the full list of winners in other categories.
Published: 8 Jan 2021