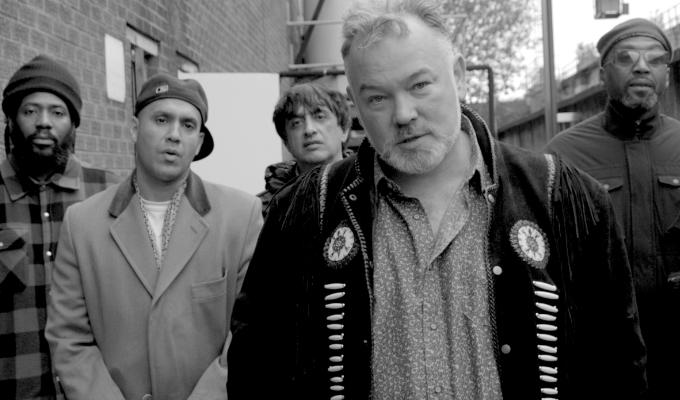 Comin ' Over Here tops sales and download charts
Comin ' Over Here - the Asian Dub Foundation track based on a Stewart Lee stand-up routine – is officially the best-selling single of the week.
However, despite topping both the sales and the download chart, it only achieved a relatively lowly entry in the overall New Year's Day rundown, which also includes streaming, charting at No 65.
The comic and the band had mustered fans to try to get the track, which mocks anti-immigration rhetoric, to be the No1 on the day Britain exited the European Union.
Despite not achieving that, the band were delighted with their download success, tweeting that they were 'beating back the bigots with sound'.
Writing on Chortle last week, Lee said of the collaboration: 'At the risk of sounding hysterical, I think Asian Dub Foundation are, on this record, true patriots, and great global ambassadors for Britain, who can show the world that we didn't all subscribe to the racist rhetorical excesses of the worst aspects of the Brexit campaign.'
He added: 'We can generate a hefty wedge for the record's beneficiaries, Kent Refugee Action Network, whether it is Number 1 or not.'
Published: 1 Jan 2021
What do you think?