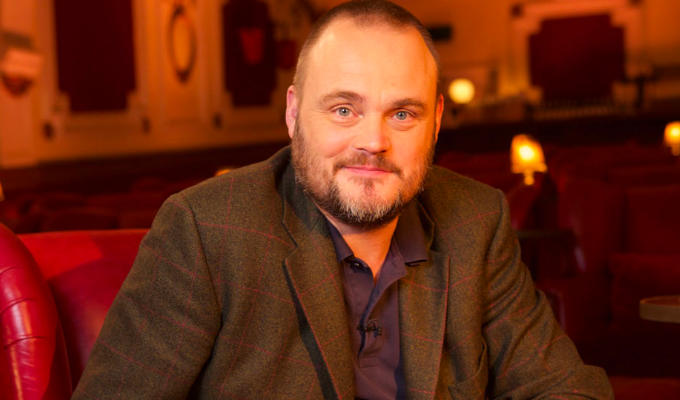 Comics star in 2000AD audio stories
Comedians including Al Murray, Desiree Burch and Rufus Hound have recorded audio adaptations of a raft of 2000AD short stories.
Others, including John-Luke Roberts, Karl Minns and Jake Yapp have written their own yarns for the new Future Shocks series, which are otherwise based on short stories that have appeared in the sci-fi magazine over the years.
He's an exclusive preview featuring Al Murray as the Australian-accented alien Zork in a story by Alan Moore that also features , Steve Nallon as Margaret Thatcher. Beware of Grawks Bearing Gifts is about extraterrestrials who arrive on Earth and behave like gauche tourists.
Famalam's Gbemi Ikumelo appears in another episode, Spaceland, which she adapted from an existing story, while other comics involved doing various voices are Tony Way, Alex Kirk, Katherine Jakeways, Lizzie Roper and Ruth Bratt.
Janet Ellis, Konnie Huq and EastEnders actor Nitin Ganatra also lend their voices to the series, which is produced by comedian Nathaniel Tapley.
He said: 'It's been a real honour to get to work with some of the treasured holy texts of British sci-fi. It's been incredibly exciting to be able to find some of the most exciting talents at work today, combine them with stories and characters of extraordinary writers and artists, and to get them all to record the whole thing under their duvets as the world outside falls apart.
'Bringing these stories to a new medium with its potential for new audiences feels like a tremendous responsibility, and it's been amazing to see how the cast and crew have done frankly extraordinary work under difficult conditions. We hope we've created something both respectful of the past and new and unique in its own right.
'We'd like to thank Tharg for the opportunity and request that he release our families now.'
The first episode was released this week, but only to those who subscribe to the comic, edited by the fictional Tharg the Mighty. More stories will be released next year.
Published: 17 Dec 2020